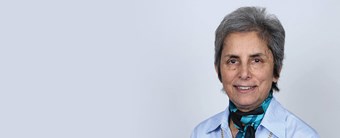 Professor Dame Parveen Kumar
Professor of Medicine and Education at Barts and The London School of Medicine and Dentistry, and Past President of the Royal Medical Benevolent Fund
Speaker's biography

Professor Dame Parveen Kumar qualified at St Bartholomew's Medical College London and trained in gastroenterology. She was Professor of Medicine and Education at Barts and the London School of Medicine, Queen Mary, University of London and was awarded the title of Professor Emerita. She is an ambassador for the UK Health Alliance for Climate Change.

Over the years she has taught and examined medical students and doctors across the world, for MBBS, MRCP and post-graduate degrees. She has always been interested in medical education and has been an undergraduate and a post-graduate Dean, and was also the Director of CPD at the Royal College of Physicians.

She is the co-founder and co-editor of the major textbook on Medicine (Kumar and Clarks Clinical Medicine 9th ed 2017) for students and doctors.

She was president of the Royal Society of Medicine, the British Medical Association, the Royal Medical Benevolent Fund, and the Medical Women's Federation. Currently, her major concerns and interests are in Global health and climate change.