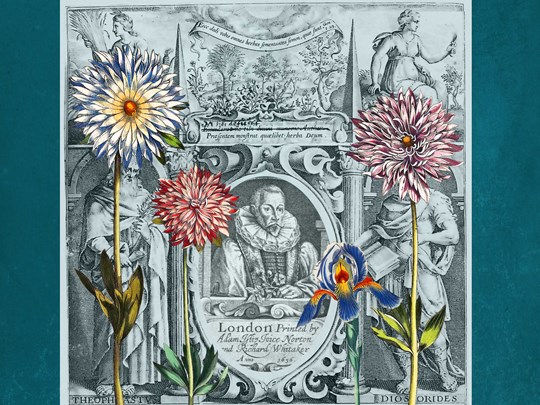 25 February – 27 April 2019
Take a closer look at the RSM Library's collection of rare and beautiful herbal illustrations from the 16th and 17th century.
This exhibition explores the Library's historical collection of herbal books, which were originally used as a way to identify plants for medicinal uses. Books on display include the 1511 edition of Ortus Sanitatis, considered as one of the first natural history encyclopaedia, Theatrum botanicum by the last of the great English herbalists John Parkinson and The Herball by botanist John Gerard.
Items on display also include books by renowned herbalists including Otto Brunfels, Matthias de l'Obel, Garcia da Orta, Leonhart Fuchs, William Turner and Nicolas Monardes.