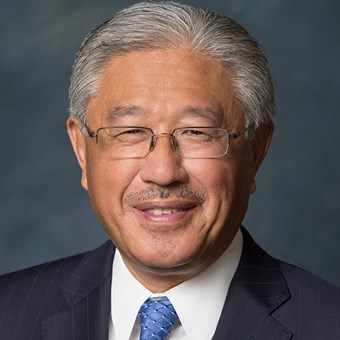 Dr Victor Dzau, President, National Academy of Medicine
Dr. Victor Dzau is the president of the National Academy of Medicine (NAM), formerly the Institute of Medicine (IOM). In addition, he serves as vice chair of the National Research Council. Dr Dzau is chancellor emeritus and James B. Duke Professor of Medicine at Duke University and the past president and CEO of the Duke University Health System. Previously, Dr Dzau was the Hershey Professor of Theory and Practice of Medicine and chairman of Medicine at Harvard Medical School's Brigham and Women's Hospital, as well as chairman of the Department of Medicine at Stanford University.
He is an internationally acclaimed leader and scientist whose work has improved health care in the United States and globally. His seminal work in cardiovascular medicine and genetics laid the foundation for the development of the class of lifesaving drugs known as ACE inhibitors, used globally to treat hypertension and heart failure. Dr Dzau pioneered gene therapy for vascular disease and was the first to introduce DNA decoy molecules to block transcriptions in humans in vivo. His pioneering research in cardiac regeneration led to the Paracrine Hypothesis of stem cell action and his recent strategy of direct cardiac reprogramming using microRNA. He maintains an active NIH-funded research laboratory.