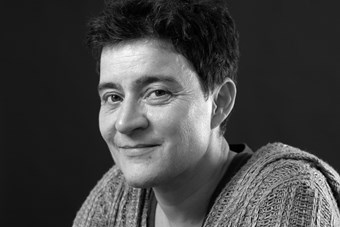 Prof Merete Nordentoft
Professor, director of research, CORE-Copenhagen Research Centre for Mental Health, Copenhagen University Hospital, Denmark
Speaker's biography

She has worked with early intervention in psychosis since 1996, when she started to plan the first OPUS I trial. She successfully achieved state funding for this trial, which was the hitherto largest RCT testing the effect of specialised assertive Early Intervention Services.

OPUS treatment was clearly superior to standard treatment with regard to psychotic and negative symptoms, substance abuse, level of functioning, adherence to medication, user's and caregiver's satisfaction with treatment, and use of bed days. A health economic analyses showed that treatment was cheaper and better and that the savings were clear even when taking the costs of the intensive out-patients treatment into account.

The OPUS I trial was the largest study in the meta-analysis (Correll et al), Jama Psych 2018. Participants in the OPUS trial were followed up after one, two, five and 10 years, and a 20 years follow-up is currently conducted. The long-term follow-up studies gave new insight in the long-term prognosis of patients with first episode psychosis.

Besides the OPUS trials she was PI for many large randomised clinical trials, evaluating the effect of lifestyle interventions, neurocognitive and social cognitive remediation, individual placement and support, dialectic behavioural therapy, assertive outreach to people who attempted suicide. She has worked with suicide prevention at a national level since 1997, focusing especially on suicide in schizophrenia, and suicides shortly after discharge from inpatient stay. Together with a group of epidemiologists from Nordic countries, she has proved that life expectancy in schizophrenia is 15 to 20 years shorter than in the general population.She initiated the large Danish High Risk and Resilience Study VIA 7, and the first follow-up wave VIA 11 are important parts of iPSYCH. She made an important contribution to the field by investigating the difficulties for children born to parents with schizophrenia. The results of the VIA 7 study showed that already at age seven, children of parents with schizophrenia were more likely to have poor neurocognitive performance, poor social performance, poor motor function, more externalizing and internalizing symptoms and more psychotic experiences. They also more often lived in inappropriate home environment.