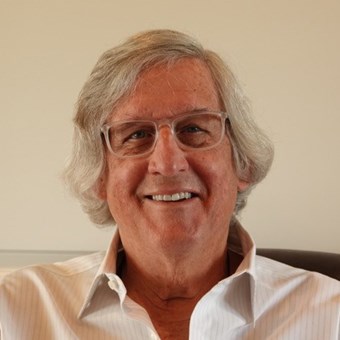 Dr Michael D. Yapko, Ph.D.
Clinical Psychologist and Marriage and Family Therapist, North San Diego, California, USA
Speaker's biography

Dr Yapko is internationally recognized for his work in advancing clinical hypnosis and outcome-focused psychotherapy, routinely teaching to professional audiences all over the world. To date, he has been invited to present his ideas and methods to colleagues in more than 30 countries across six continents, and all over the United States. His workshops are well known for being practical as well as enjoyable.

Dr Yapko has had a special interest for over four decades in the intricacies of brief therapy, and the clinical applications of hypnosis and directive methods, especially in the strategic treatment of depression. He is the author of 16 books and editor of three others, as well as dozens of book chapters and articles on the use of strategic psychotherapies. These include his newest book (forthcoming in March, 2021), Process-Oriented Hypnosis: Focusing on the Forest, Not the Trees, and his recent books The Discriminating Therapist, Taking Hypnosis to the Next Level, and Keys to Unlocking Depression, the award-winning books Treating Depression With Hypnosis, Mindfulness and Hypnosis: The Power of Suggestion to Transform Experience, and his classic text, Trancework (5th edition). His works have been translated into ten languages. More information about Dr Yapko's teaching schedule and publications can be found on his website: www.yapko.com.

Dr Yapko is a Fellow of the American Psychological Association, a member of the International Society of Hypnosis, and a Fellow of the American Society of Clinical Hypnosis. He is a recipient of numerous awards for his contributions to the field of psychotherapy, including Lifetime Achievement awards from the International Society of Hypnosis, the American Psychological Association, and the Milton H. Erickson Foundation.