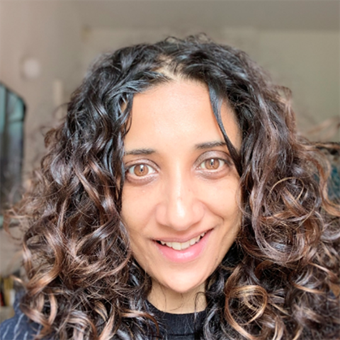 Dr Sarbjit Clare
Acute Medical Consultant at City Hospital
Speaker's biography

Dr Sarb Clare is an Acute Physician and Deputy Medical Director at SWBH NHS Trust. With over 16 years of experience in Point of Care Ultrasound (POCUS), she has led the way nationally in driving this essential skill across the masses. She is Level 2 BSE TTE accredited, and accredited in all POCUS. She runs yearly courses and sits on national committees to providing free educational resources for all clinicians.

She has set up innovative clinical models in Ultrasound including her Acute echo admission clinics to EPICENTRE which takes POCUS out in the community – providing diagnostics to patients in their home environment to avoid admission. Alongside Dr Chris Duncan she has created a free access website for learning www.Generalisulatrsound.com and they have co-authored a book with Cambridge University Publishing entitled 'Ultrasound For the Generalist- A guide to point of care imaging' which is out late this year.  

She is incredibly passionate about spreading the benefits of this vital tool and aims to enable and teach undergraduate students, General practitioners and allied health care professionals in this critical skill.

Sarbjit was awarded an MBE in 2020 for her services to the NHS and leadership during the pandemic. She was more recently highly commended by the HSJ as Clinical Leader of the year and won the Meridian Innovation and Improvement Champion for the POCUS work she has led on during these many years.

In her spare time, she runs, is a flamenco dancer and spends time with her two young boys.