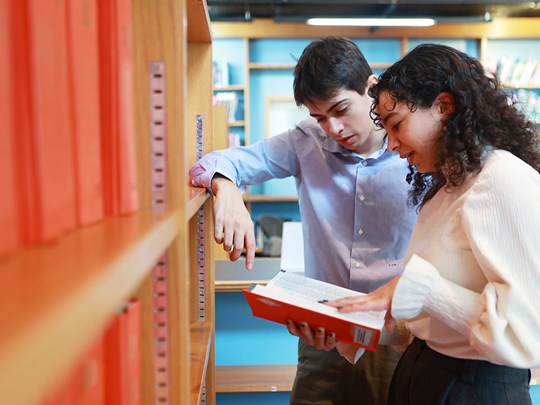 There is free Wi-Fi throughout the building and each floor of the Library has access to power points if you wish to use your laptop. You are welcome to use your mobile with discretion in the Library, though we ask that you refrain from using them in the silent study areas. PCs are also available to use, located on the 1st and 2nd floors.
Food and drink may be brought into the Library (although strong smelling foods are prohibited) and there is a tea and coffee machine on the 2nd floor. 
Printing, photocopying and scanning
On the 1st and 2nd floors of the Library there are printers that can also be used for photocopying and scanning.
Library services price list