The Venous Forum's purpose is to promote healthcare in the field of venous disease, provide information for the public and healthcare professionals on the management of venous disease, and to encourage research into new technologies with the aim of improving care of patients with venous disease and to define and continually improve standards for the delivery of healthcare in the field of venous disease.
Management of patients with leg ulcers
The Venous Forum 2020 webinar series
This series will provide insightful updates and discussions on a huge spectrum of topics and important aspects of venous diseases. Experts from across the venous specialty will share their expertise and offer insight into new developments and methods within the field.
Advice on VTE prophylaxis for varicose vein procedures
VF Newsletter Summer 2020
Section Council members
Section meetings and conferences are usually organised by members of the Section Council, led by the Section President and often in collaboration with specialist societies.
Interested in joining the Section Council?
Section Councils play a pivotal role at the RSM and we are always looking for members who would like to get involved. If you would like to apply, please complete our application form and a Council representative will be in touch.
Mr Ian John Franklin
President
Mr Manjit Singh Gohel
Honorary Secretary
Mr Abdusalam Abu-Own
Honorary Treasurer
Upcoming venous events
View all events and webinars being run by the Venous Forum.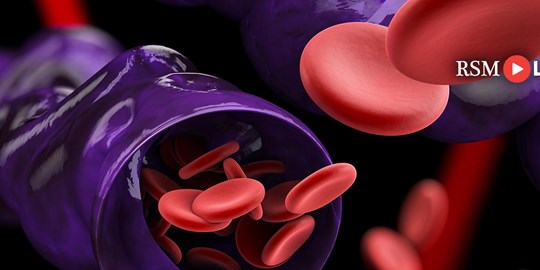 This first episode of the Venous Forum 2021 series will explore new research in pelvic venous disorders and hear updates and new classifications from experts in the field. In this multidisciplinary we...
Book

Book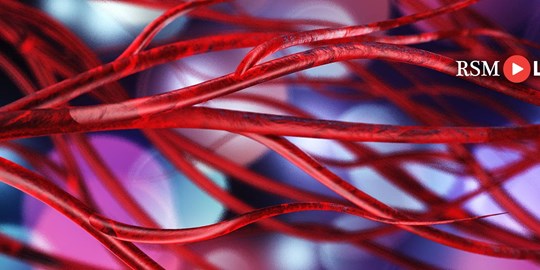 This second episode of the Venous Forum 2021 series will provide an update on nurse-led varicose vein treatments and explore the thrombotic complications of COVID-19 vaccinations. Delegates will hear ...
Book

Book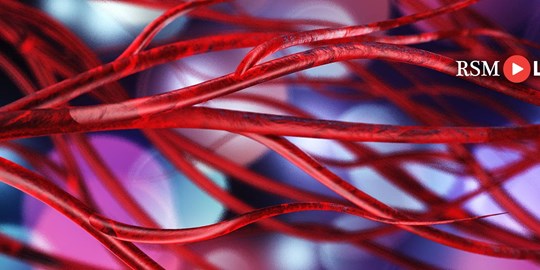 This third episode of the Venous Forum 2021 series will provide an exciting opportunity to hear from experts in an interesting debate on diagnostic venous scanning, as well as a chance to participate ...
Book

Book
Venous Forum: Annual Meeting Prize
Prize
First prize: £250
Second prize: £200
Third prize: £150
Poster prize: £200
Submission deadline
Monday 1 March 2021
Open to
Medical students and trainees
Application guidelines
Submit a 250-word abstract on a topic relating to the Venous Forum annual meeting. The abstract should be structured to include aims, methods, results and conclusions.
Shortlisted candidates will be asked to present an oral presentation at a Venous Forum meeting. A selection of submissions that not shortlisted for oral presentation will be invited to present a poster at the meeting. All accepted abstracts will be published in Phlebology.
Apply here
Venous Forum: Pump Priming Grant
Prize
Open to
Trainee specialists under 40 years of age at time of application. 
Application guidelines
Submit an application outlining your research costs and the potential benefits the research will have to the phlebology and endovenous world. 
The applications must be supported with the following documentation:
An up-to-date CV
A letter from your Head of Department and/or a senior colleague/specialist, supporting the application
The successful candidate will be announced at the Venous Forum annual meeting. The winner will be expected to attend the meeting in Annual meeting and give a presentation of their work. 
Submission closed
Join the RSM today
Become a member today and get discounted rates on our education programme.
For professionals with a medical, dental or veterinary qualification recognised by GMC, GDC or RCVS.
Fellow
For professionals working in the healthcare sector or with an interest in healthcare issues and do not qualify for a Fellow membership. 
Associate
For students studying medicine, dentistry or an undergraduate qualification in a healthcare-related subject, in the UK or overseas. 
Student