The Retired Fellows Society's aim is to organise monthly lectures followed by lunch as an opportunity to socialise and network with colleagues and keep up-to-date with clinical and non-clinical topics. The society also holds a camera club which is free to attend and organises extramural historical walks and tours.
Section Council members
Section meetings and conferences are usually organised by members of the Section Council, led by the Section President and often in collaboration with specialist societies.
Interested in joining the Section Council?
Section Councils play a pivotal role at the RSM and we are always looking for members who would like to get involved. If you would like to apply, please complete our application form and a Council representative will be in touch.
Dr Richard George Lansdown
Chairman
Dr Gerassimos Spyros Spathis
Honorary Secretary
Mr Ian Bruce Murray Stephen
Honorary Treasurer
Upcoming Retired Fellows Society events
View all events and webinars being run by the Retired Fellows Society.
The Right Honourable Sir Ernest Ryder will join the Retired Fellows Society to give a lecture on Leadership in professional practice. He will explore the factors that are identified as being key to go...
Book

Book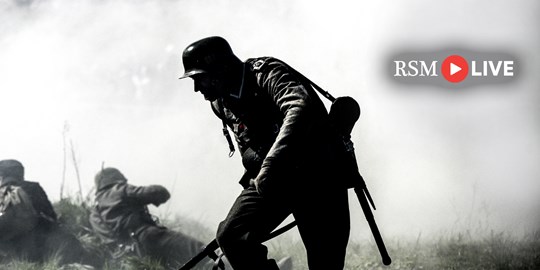 The V1s made it to London. The V2s made it to London. Fortunately, the V3s did not. Dr Anthony C Davies, Emeritus Professor, King's College London, joins the Retired Fellows Society to give a lecture ...
Book

Book
Join the RSM today
Become a member today and get discounted rates on our education programme.
For professionals with a medical, dental or veterinary qualification recognised by GMC, GDC or RCVS.
Fellow
For professionals working in the healthcare sector or with an interest in healthcare issues and do not qualify for a Fellow membership. 
Associate
For students studying medicine, dentistry or an undergraduate qualification in a healthcare-related subject, in the UK or overseas. 
Student