The Pain Medicine Section's purpose is to advance the understanding of the mechanisms and treatment of pain in all of its presentations and clinical settings and to provide educational activities that cover a wide range of medical and non-medical disciplines, exploring the impact of pain and delivering high-quality learning opportunities.
Section Council members
Section meetings and conferences are usually organised by members of the Section Council, led by the Section President and often in collaboration with specialist societies.
Interested in joining the Section Council?
Section Councils play a pivotal role at the RSM and we are always looking for members who would like to get involved. If you would like to apply, please complete our application form and a Council representative will be in touch.
Dr Sibtain Anwar
President
Dr Ashish Shetty
Honorary Secretary
Upcoming pain medicine events and webinars
View all events and webinars being run by the Pain Medicine Section.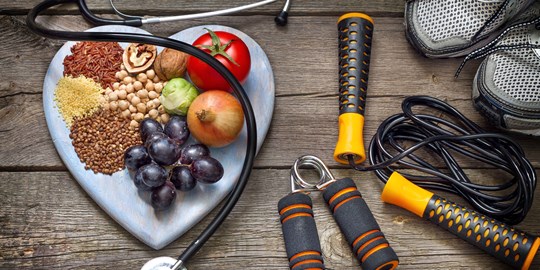 It is recognised that patients undergoing surgery can experience pain after surgery and that for some patients this pain can persist beyond the expected time of healing. This unique event brings toget...
Book

Book
Pain Medicine Section: Andrew Lawson Prize
Prize
First prize: £200 and free attendance to a Pain Medicine meeting of your choice
Submission deadline
Sunday 7 November 2021
Meeting date
Friday 28 January 2022
Open to
All medical students and trainees in pain medicine up to APT level, submissions from trainees of other specialities will also be accepted.
Application guidelines
Submissions from all medical students and trainees in pain medicine up to APT level are invited for the Andrew Lawson Prize in pain medicine. The title of the essay this year is "What can be done to prevent pain?".  Essays should be no longer than 2000-3000 words.
The winner of the prize will receive £200, free attendance to a Pain Medicine Section meeting of their choice and will be expected to make a twenty-minute presentation (including Q&A) on the topic of their essay at an upcoming Pain Medicine Section meeting at the Royal Society of Medicine on 28 January 2022.
The winning essay will be published in the British Pain Society's 'Pain News' and therefore award of the Prize is conditional on using original diagrams only (rather than copyrighted material) and completing the editorial process in terms of standardising references, etc. to the format of the publication. For guidance please follow this link.
Apply Here
Join the RSM today
Become a member today and get discounted rates on our education programme.
For professionals with a medical, dental or veterinary qualification recognised by GMC, GDC or RCVS.
Fellow
For professionals working in the healthcare sector or with an interest in healthcare issues and do not qualify for a Fellow membership. 
Associate
For students studying medicine, dentistry or an undergraduate qualification in a healthcare-related subject, in the UK or overseas. 
Student