The Orthopaedics Section's purpose is to advance the study of orthopaedic and trauma surgery and promote best practise.
Section Council members
Section meetings and conferences are usually organised by members of the Section Council, led by the Section President and often in collaboration with specialist societies.
Mr Rajarshi Bhattacharya
President
Mr Michael Pearse
President Elect
Mr Michael Pearse
Honorary Treasurer
Upcoming orthopaedics events and webinars
View all events and webinars being run by the Orthopaedics Section.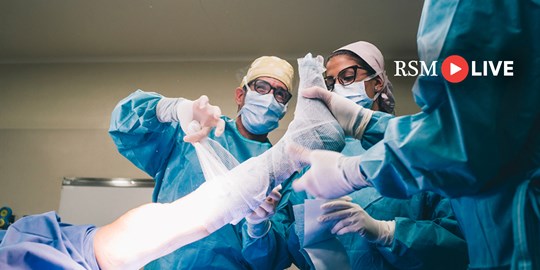 Future Orthopaedic Surgeons Conference (FOSC) is an international Trauma and Orthopaedic surgery conference aimed at junior doctors and medical students. Now in its tenth year at the Royal Society of ...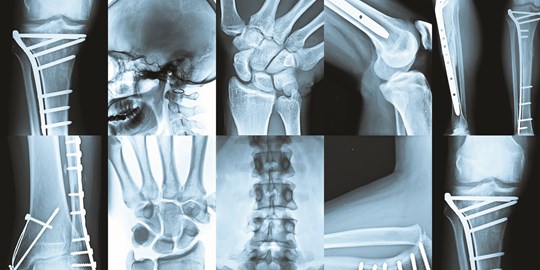 This popular annual course aims to provide a comprehensive update on evolving concepts and techniques in orthopaedic trauma. Our successful interactive format includes short lectures, case-based discu...
Orthopaedics podcast and videos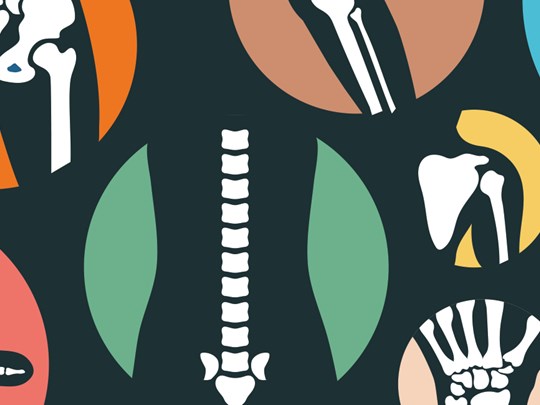 Orthopaedics Section podcast
Listen and subscribe to the RSM Orthopaedic Section podcast which features global experts and key opinion leaders discussing innovation, progress and current practice within their sub-specialties.
Available to listen on Anchor FM, Spotify and Apple Podcasts.
Listen to the podcast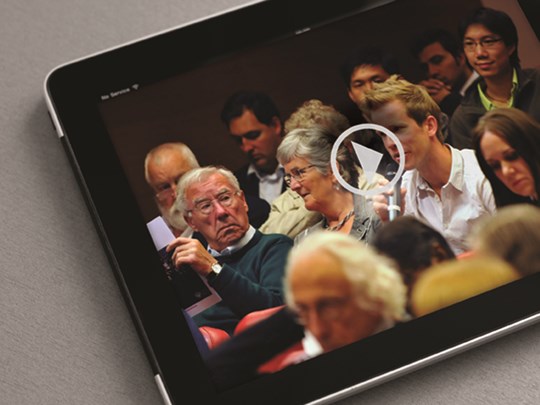 Orthopaedics Section: President's Prize
Prize
First prize: £600
Second prize: £400
Third prize: £200
Submission deadline
Sunday 20 October 2019
Open to
Medical students and trainees.
Application guidelines
Submit a 300-word abstract describing original (not previously published) work exploring clinical case studies and case reports.
Shortlisted candidates will be invited to present their work at an Orthopaedics meeting and attend the dinner following the event.
Apply here
Orthopaedics Section: William  Bodey  Travelling Fellowship
Prize
Up to a maximum value of £5000 to cover travel and accommodation expenses
Submission deadline
To be announced
Open to 
Orthopaedic trainees and consultants working in the field of Orthopaedics.
Mr William Bodey was a Wessex Trained West London Orthopaedic Surgeon. He is only recently retired. His reputation was as an enthusiastic teacher, role model and lifelong supporter of the RSM dedicating his career to the support of all trainees and students.
He has vigorously championed the essential integration of high quality regional and local training with service demands to provide enquiring innovative surgeons and doctors for the continuous improvement of UK and international healthcare.
Application guidelines 
Applicants are invited to submit a proposal in no more than 500 words including:
Details of the centre you intend to visit and why

Techniques you intend to learn

The importance of your proposal for the advancement of clinical practice in the UK

How your proposal will advance your current skills

How you expect to use the skills learned and what the potential patient benefit will be.
Applications should be accompanied by a letter of confirmation from the hosting institution.
Submissions closed
Join the RSM today
Become a member today and get discounted rates on our education programme.
For professionals with a medical, dental or veterinary qualification recognised by GMC, GDC or RCVS.
Fellow
For professionals working in the healthcare sector or with an interest in healthcare issues and do not qualify for a Fellow membership. 
Associate
For students studying medicine, dentistry or an undergraduate qualification at an approved UK university. 
Student