The Odontology Section's purpose is to provide a unified forum for the continuing professional development for all those working in the field of oral and dental health care sciences by organising a broad range of educational activities. It aims to encourage the participation of trainees in the Section's activities and the RSM as a whole and to commemorate historical links between the RSM, the Odontological Society of London and the Royal College of Surgeons.
Section Council members
Section meetings and conferences are usually organised by members of the Section Council, led by the Section President and often in collaboration with specialist societies.
Interested in joining the Section Council?
Section Councils play a pivotal role at the RSM and we are always looking for members who would like to get involved. If you would like to apply, please complete our application form and a Council representative will be in touch.
Dr Barry Francis Arthur Quinn
Honorary Treasurer
Upcoming odontology events and webinars
View all events and webinars being run by the Odontology Section.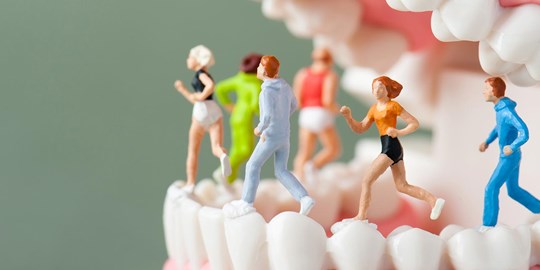 This is a pre-recorded webinar of an event. To attend this event in person, please click here. This unique meeting aims to explore some of the areas where dentistry and head and neck surgery overlap w...
Library resources
Access Library resources that are available for the Odontology Section.
Odontology Section: Colyer Prize
Submission deadline:
Submission closed
Prize:
£200
Open to:
Undergraduate and postgraduate students, and trainees who have gained their qualification within the last 12 years (as at the date of presentation - September)
Application guidelines
This is awarded every three years. Candidates are invited to submit a clinical or research abstract of no more than 250 words on original work in dental science completed in a UK institution during the preceding five years.
Shortlisted applicants will be invited to present their poster at a future Odontology Section meeting.
Submissions are closed
Join the RSM today
Become a member today and get discounted rates on our education programme.
For professionals with a medical, dental or veterinary qualification recognised by GMC, GDC or RCVS.
Fellow
For professionals working in the healthcare sector or with an interest in healthcare issues and do not qualify for a Fellow membership. 
Associate
For students studying medicine, dentistry or an undergraduate qualification in a healthcare-related subject, in the UK or overseas. 
Student