The Medicine & Society Section's purpose is to act as an open channel of communication between medical and other health professionals, as well as others concerned with issues relating to health and health service provision.
Section Council members
Section meetings and conferences are usually organised by members of the Section Council, led by the Section President and often in collaboration with specialist societies.
Interested in joining the Section Council?
Section Councils play a pivotal role at the RSM and we are always looking for members who would like to get involved. If you would like to apply, please complete our application form and a Council representative will be in touch.
Upcoming events and webinars
View all events and webinars being run by the Medicine & Society Section.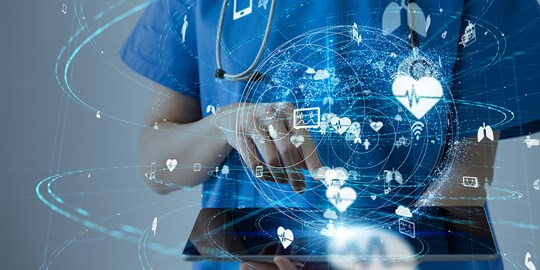 Stay in the comfort of our hotel, Domus Medica or hire one of our private dining rooms to socialise with your peers. For more information, please contact our team on domus@rsm.ac.uk. This meeting wil...
Book

Book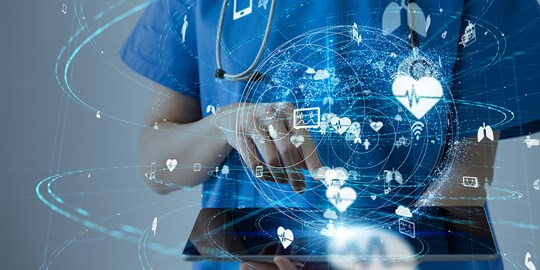 This is the live stream for the in-person event Big data, big change 2: Using patient data for population health management To book to attend the event in London, click here. This meeting will empower...
Book

Book
Medicine and Society Section: Doubleday student prize
Prize
First prize: 

£250 and a silver medal

Second prize: £150
Third prize: £100
Submission deadline
Saturday 31 July 2021
Open to
Medical students attending UK Medical Schools
Application guidelines
Students are asked to produce a reflective essay of no more than 1,000 words in font size 12 entitled 'Covid-19: from your experience how has this affected the patient experience and your training as a doctor'
The prize will be awarded to a student who demonstrates a deeper insight and self-awareness on the impact of the pandemic on themselves, other health care professionals and patients. All three prize winners will be invited to attend the in-person prize meeting on 20 October 2021. The 1st prize winner will be expected to give a presentation of their work at the meeting and must be available to attend.
Apply here
For professionals with a medical, dental or veterinary qualification recognised by GMC, GDC or RCVS.
Fellow
For professionals working in the healthcare sector or with an interest in healthcare issues and do not qualify for a Fellow membership. 
Associate
For students studying medicine, dentistry or an undergraduate qualification in a healthcare-related subject, in the UK or overseas. 
Student