The Emergency Medicine Section's purpose is to promote high standards of all aspects of accident and emergency practice.
Section Council members
Section meetings and conferences are usually organised by members of the Section Council, led by the Section President and often in collaboration with specialist societies.
Interested in joining the Section Council?
Section Councils play a pivotal role at the RSM and we are always looking for members who would like to get involved. If you would like to apply, please complete our application form and a Council representative will be in touch.
Dr Laurence Fitton
President
Dr Fleur Cantle
Honorary Secretary
Miss Charlotte Tickle
Honorary Treasurer
Upcoming emergency medicine events and webinars
View all events and webinars being run by the Emergency Medicine Section.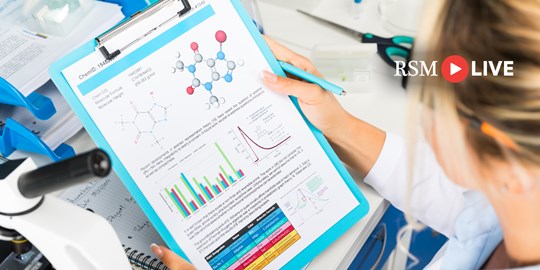 Join an experienced group of academics with a wealth of experience in the research landscape of Emergency Medicine. This webinar is an exciting opportunity to witness the successes of research studies...
Book

Book
Emergency Medicine section: Innovation in ED education
Prize
£100 will be awarded to the best three applications.
Submission deadline
2 April 2021
Open to
Students, nurses and doctors all grades working in Emergency Departments
Application guidelines
The aim of this prize is to recognise and promote educational initiatives in Emergency Departments.
The top 3 entrants will be invited to deliver a presentation on their initiative at a designated Emergency Medicine Section meeting at the Royal Society of Medicine. 
• Submissions should be no longer than 300 words. 
• The project should have been led or a substantial contribution to the project made by the entrant.
Entrants will submit the answers to the following three questions on their project/initiative.
1.      Describe the project, its implementation, and your role in that implementation.
2.      What were the barriers to implementation and how were these overcome?
3.      What impact has your project/initiative had on the department?
Apply here
Emergency Medicine Section: Essay Prize
Prize
One £250 prize will be awarded for an essay detailing an original research project relating to emergency medicine that has been carried out. Applicants should submit an essay summarising their research (max. 1500 words).

Submission deadline 
2 April 2021
Open to 
All medical practitioners below consultant grade.
Application guidelines 
This is awarded annually for distinguished research work in the specialty. 
Applicants will be judged on the applicability and/or originality of their project and it's relevance to emergency medicine. The quality of the data and its interest to emergency medicine physicians. As well as the prize money, the winning applicant will be invited to present their completed work at a future Emergency Medicine Section meeting.
Apply here
Emergency Medicine Section: Research and Innovation Prize  
Prize 
A single prize of £250 will be awarded to the best application.
Submission deadline 
2 April 2021
Meeting date
Friday 25 June 2021
Open to
Anyone carrying out original research or innovation in the field of Emergency Medicine
Application guidelines
Applications are invited to submit for a new Emergency Medicine Section Research or Innovation Prize. This is open to anyone carrying out original research or innovation in the field of emergency medicine. This could include equipment, software or management projects relevant to emergency medicine.
Applications should consist of a summary of the project, its relevance to emergency medicine and what the prize money would be spent on (max 800 words).
The winning applicant will be invited to present their work at a future meeting of the Emergency Medicine Section once the project is completed.
Apply here
Emergency Medicine Section: Students' Prize
Prize
£

1 x £250 and one year's free RSM membership
Submission deadline
2 April 2021
Meeting date 
Friday 25 June 2021
Open to
Medical students
Application guidelines
This prize is to contribute towards the cost of an elective abroad, with the intention of gaining experience in the practice of emergency medicine. Applications should provide details of the proposed elective abroad in no more than 1000 words. Applications should be accompanied by a current CV.
After returning from the elective, the winner will be invited to give a presentation at one of the Section's meetings.
Apply here
Join the RSM today
Become a member today and get discounted rates on our education programme.
For professionals with a medical, dental or veterinary qualification recognised by GMC, GDC or RCVS.
Fellow
For professionals working in the healthcare sector or with an interest in healthcare issues and do not qualify for a Fellow membership. 
Associate
For students studying medicine, dentistry or an undergraduate qualification in a healthcare-related subject, in the UK or overseas. 
Student