The Digital Health Section provides an educational perspective on the role of digital technology in creating patient-centric health and care services. Its focus is to educate its members and other people who come to its events on the progress being made on the adoption of digital innovation into mainstream services. It also shines a light on recent advances in the area and their implications on clinical, regulatory and ethical frameworks and guidelines. It also tries to highlight digital innovation from the patient's point of view, so that clinicians and innovators better understand the consequences of advances in this domain.
Join in the conversation online using #RSMDigiHealth
Webinar series: Releasing time to care, digitally
Following the success of the Digital Health Section's first webinar series, The power of patient generated data, we invite you to take part in, Releasing time to care, digitally. From Thursday 3 September 2020, the six-episode series will be broadcast on Thursday evenings at 6:00pm. See upcoming webinars and book your place below.
At a time where the health and care workforce is increasingly time-pressured, this series will feature a range of technologies that can release time for healthcare professionals by helping them to be more efficient and effective, reducing their administrative burden and giving them more time to focus on the provision of care to their patients.
Section Council members
Section meetings and conferences are usually organised by members of the Section Council, led by the Section President and often in collaboration with specialist societies.
Dr Tim Ringrose
President Elect
Ms Katherine Barbour
Honorary Secretary
Ms Caroline Rivett
Honorary Treasurer
Upcoming digital health events and webinars
View all events and webinars being run by the Digital Health Section.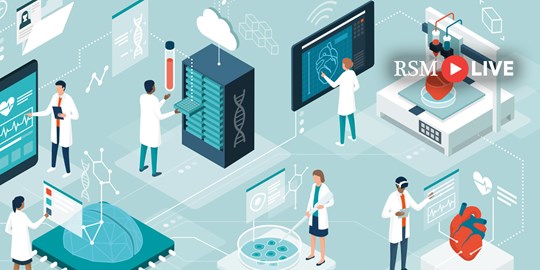 By automating processes with Artificial Intelligence (AI), health and care professionals can reduce administrative burden in order to free up staff so that they can focus on care and provision of serv...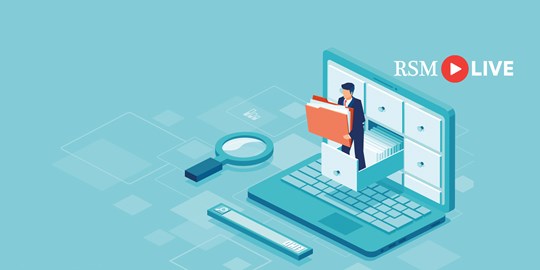 Dr Colin Fincham, Senior Director and Chief Medical Officer, EMEA, LATAM and Canada at Cerner, joins us to discuss how electronic health records can release time for clinicians. Digital tools can hel...
Book

Book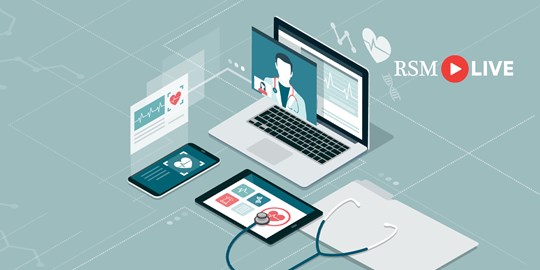 For the final episode of the series, Professor Sir Sam Everington, GP and social innovator, reflects on digital adoption in health and care settings. Join us to review the wide range of effective digi...
Book

Book
Digital health podcast, videos and blog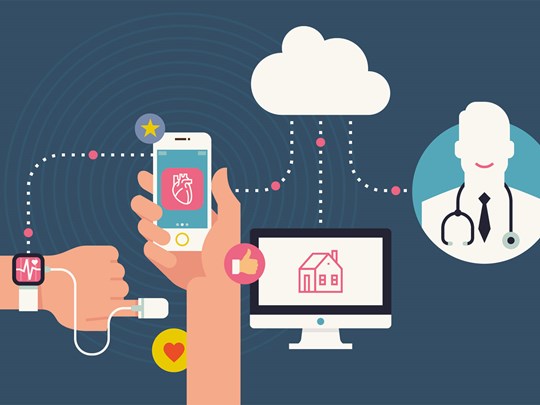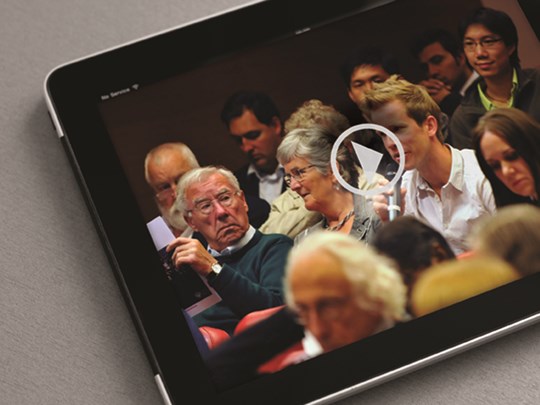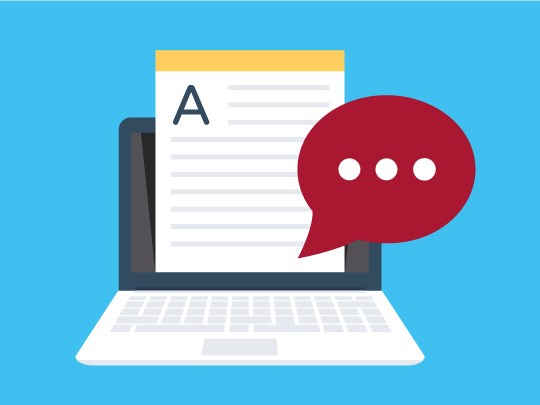 Digital Health Section: Prize for Innovation  
Prize 
First prize: £500 and a year's free RSM membership
Submission deadline 
Monday 30 November 2020
Open to 
All RSM members and non-members, all grades including students
Application guidelines 
Submit a paper on a digital innovation project that applies a digital voice to improve healthcare or social care. The submission should not exceed 1500 words, but there is no minimum word count. The project should be currently underway or been completed in the past 12 months. Concept papers for projects that have not been started will not be accepted.
The top three submissions selected by the evaluation committee will be invited to present their paper at a Digital Health meeting, where the winner will be selected.
Apply here
Join the RSM today
Become a member today and get discounted rates on our education programme.
For professionals with a medical, dental or veterinary qualification recognised by GMC, GDC or RCVS.
Fellow
For professionals working in the healthcare sector or with an interest in healthcare issues and do not qualify for a Fellow membership. 
Associate
For students studying medicine, dentistry or an undergraduate qualification at an approved UK university. 
Student