The purpose of the Dermatology Section is to provide educational events to share knowledge and experience on the management of complex dermatological cases.
Section Council members
Section meetings and conferences are usually organised by members of the Section Council, led by the Section President and often in collaboration with specialist societies.
Interested in joining the Section Council?
Section Councils play a pivotal role at the RSM and we are always looking for members who would like to get involved. If you would like to apply, please complete our application form and a Council representative will be in touch.
Dr Portia Goldsmith
President
Dr Jane Elizabeth Sansom
President Elect
Dr Emma Benton
Honorary Secretary
Dr Bernard Ho
Honorary Secretary
Upcoming dermatology events and webinars
View all events and webinars being run by the Dermatology Section.
Eligibility for attending events
To attend a dermatology event, you need to have:
Full membership:
Being a Consultant Dermatologist on the Specialist Register for Dermatology in the UK and Ireland OR
By sponsorship of two members of the Dermatology Section for significant contributions to and good standing in dermatology and the profession
Associate membership:
Holding a substantive approved post in Dermatology in the UK supported by two Consultant Dermatologist Members of the RSM OR
Having a registrar training post in dermatology (trainee member) Associate members need to reapply every four years.
RSM members who are part of the American Board of Dermatology are also eligible to attend dermatology events.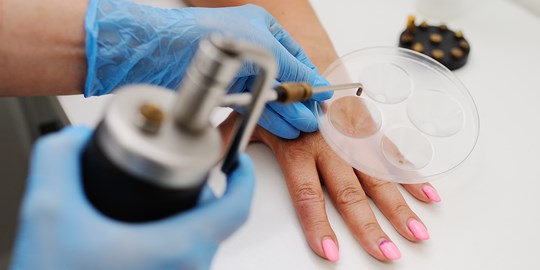 This event will help participants understand the diagnosis and management of rarer and more unusual dermatology conditions as well as unusual presentations of common dermatological problems. The Pierr...
Book

Book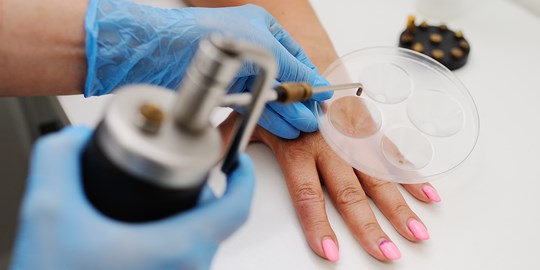 During these clinical cases, attendees will gain an understanding of the diagnosis and management of some of the rarer and more unusual conditions seen in Dermatology and Allergy departments. Followin...
Book

Book
There are currently no prizes or awards open for this section.
There are currently no prizes or awards open for this section.
Library resources
Access Library resources that are available for the Dermatology Section.
Join the RSM today
Become a member today and get discounted rates on our education programme.
For working doctors and consultants (FY1 to ST8), retired doctors, and those holding senior management positions in medicine or healthcare.
Fellow
For scientists and other professionals with a proven interest (or role) in the healthcare sector, but who do not hold a medical qualification.
Associate
For those studying medicine, dentistry or another healthcare-related subject, who are on their way to becoming a qualified medical or healthcare professional.
Student
The Dermatology Section 2022-2023 Programme Sponsors
The Dermatology Section would like to thank our Annual Sponsors AbbVie, Almirall, Eucerin, Janssen-Cilag, La Roche-Posay & Cerave, LEO Pharma, Lilly UK, Pfizer, Pierre Fabre and Sanofi for their valued support of the 2022 to 2023 Academic Programme.
Please note that none of the companies listed has had any influence or involvement over the agenda, content or organisation of the meetings.