The Clinical Neurosciences Section provides a forum for the discussion of neurosciences covering their basic science, medical and surgical aspects among multiple neuroscience sub-specialties.
Section Council members
Section meetings and conferences are usually organised by members of the Section Council, led by the Section President and often in collaboration with specialist societies.
Dr Bridget Kathryn MacDonald
President Elect
Dr Alistair Martin Purves
Honorary Secretary
Dr Richard Orrell
Honorary Treasurer
Upcoming clinical neurosciences events and webinars
View all events and webinars being run by the Clinical Neurosciences Section.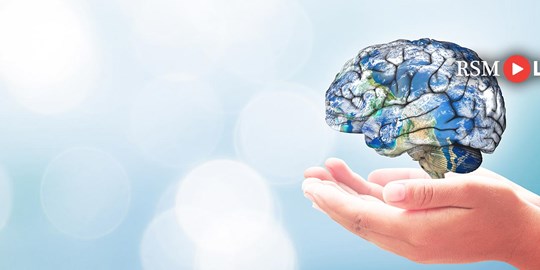 We are delighted to announce an international forum for cases in clinical neurology to be shared and discussed through the RSM Clinical Neurosciences Section. This webinar is in association with the ...
Book

Book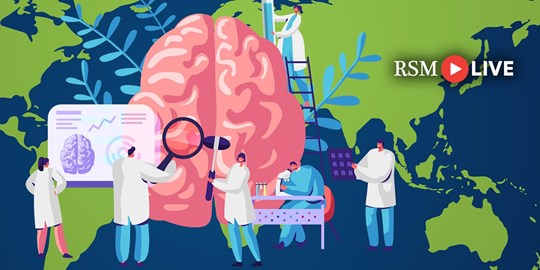 This webinar will highlight the lack of good clinical neurology and neurosurgery facilities in areas of Africa and Asia. Experts in this field will address how these issues can be remedied by develop...
Book

Book
Clinical Neurosciences: Gordon Holmes prize
Prize 
First place: £300
Submission deadline 
Sunday 12 January 2020
Open to  
Students and trainees in neurosciences, including neurology, neurosurgery, neurophysiology, neuropathology or neuroradiology.
Application guidelines
Applicants are invited to submit no more than 500 word summaries of research which they have carried out. Those considered to be the best will be asked to give a 10 minute presentation (including 3 minutes discussion) at a meeting of the Section. Factors which will be taken into account in the assessment of the research will include the originality, the degree to which the research was carried by the presenter, the difficulty of the work and the extent to which it throws new light and understanding on any aspect of the aetiology, epidemiology, pathogenesis, diagnosis, investigation, treatment or management of patients, and the importance and relevance in clinical practice, as well as the clarity of presentation. 
Apply here
Join the RSM today
Become a member today and get discounted rates on our education programme.
For professionals with a medical, dental or veterinary qualification recognised by GMC, GDC or RCVS.
Fellow
For professionals working in the healthcare sector or with an interest in healthcare issues and do not qualify for a Fellow membership. 
Associate
For students studying medicine, dentistry or an undergraduate qualification at an approved UK university. 
Student