The Clinical Neurosciences Section provides a forum for the discussion of neurosciences covering their basic science, medical and surgical aspects among multiple neuroscience sub-specialties.
Section Council members
Section meetings and conferences are usually organised by members of the Section Council, led by the Section President and often in collaboration with specialist societies.
Interested in joining the Section Council?
Section Councils play a pivotal role at the RSM and we are always looking for members who would like to get involved. If you would like to apply, please complete our application form and a Council representative will be in touch.
Dr Alistair Martin Purves
President
Dr Jonathan Hyam
President Elect
Dr Richard Orrell
Honorary Treasurer
Upcoming clinical neurosciences events and webinars
View all events and webinars being run by the Clinical Neurosciences Section.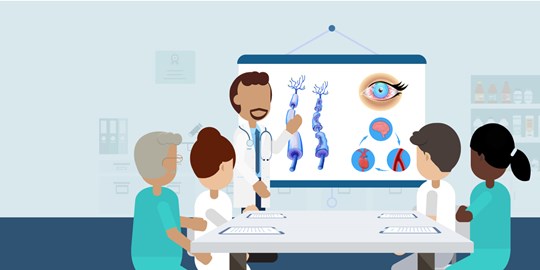 This webinar will provide you with a comprehensive understanding and increased awareness of the wide spectrum of medical conditions where an underlying dysfunction of small nerve fibres is the main ca...
Book

Book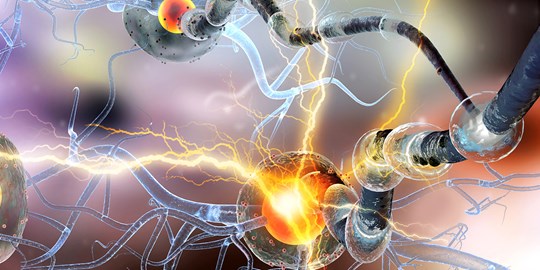 Minimally invasive epilepsy surgery is an advancement that allows treatment of epilepsies that are in close proximity to the eloquent cortex, with minimal morbidity. This treatment option is relativel...
Book

Book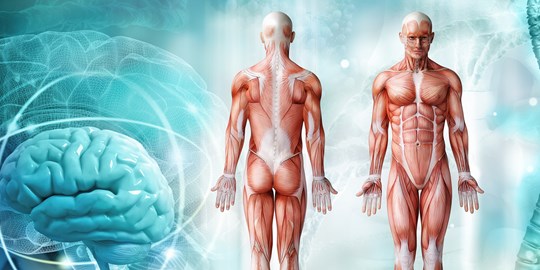 Patient complaints of muscle pain and fatigue are hard to analyse and to separate from more general fatigue issues. This webinar will give participants a framework for thinking about peripheral and ce...
Book

Book
Clinical Neurosciences: President's prize
Prize 
Official President's prize: Best oral presentation 

of case report(s)

: £300
Live popular vote prize: Certificate
Submission deadline 
To be confirmed
Open to  
Trainees in all areas of clinical neurosciences, including neurology, neurosurgery, neurophysiology, neuropsychiatry, neuropathology or neuroradiology.
Application guidelines
The Clinical Neurosciences Section would like to welcome summary abstracts of up to 250 words of a clinical paper on an unusual case report or a short case series which should not be derived from a supervised research project.
Please ensure your abstract is anonymous - i.e. your name and the name of the institution are not mentioned or included in the text.
The six best submissions will be selected for oral presentation at the webinar on 23 February 2021. The best presentation as decided by the Council will be the winner. There will be a second prize based on the popular vote of the live webinar audience.
Please note: An individual can submit more than one case report but no more than one abstract will be eligible - abstract receiving the highest mark will be selected.
https://www.rsm.ac.uk/prizes-and-awards/prizes-for-trainees/
Clinical Neurosciences: Gordon Holmes prize
Prize 
First place: £300
Submission deadline 
7 March 2022
Meeting date
9 May 2022
Open to  
Students and trainees in neurosciences, including neurology, neurosurgery, neurophysiology, neuropathology or neuroradiology.
Application guidelines
Applicants are invited to submit no more than 500-word summaries of research that they have carried out. Those considered to be the best will be asked to give a 10-minute presentation (including 3 minutes discussion) at a meeting of the Section. Factors that will be taken into account in the assessment of the research will include the originality, the degree to which the research was carried by the presenter, the difficulty of the work and the extent to which it throws new light and understanding on any aspect of the aetiology, epidemiology, pathogenesis, diagnosis, investigation, treatment or management of patients, and the importance and relevance in clinical practice, as well as the clarity of presentation. 
Apply here
Join the RSM today
Become a member today and get discounted rates on our education programme.
For professionals with a medical, dental or veterinary qualification recognised by GMC, GDC or RCVS.
Fellow
For professionals working in the healthcare sector or with an interest in healthcare issues and do not qualify for a Fellow membership. 
Associate
For students studying medicine, dentistry or an undergraduate qualification in a healthcare-related subject, in the UK or overseas. 
Student