With the festive season fast approaching but with Covid here to stay, how can you and your family keep safe and well during the holiday season? Watch this programme as TV presenter Kate Garraway asks some of the most pressing questions from the public to top medical experts, including, Dr Chris van Tulleken, Dr Clare Gerada, Professor Robin Shattock and Dr Sarah Filson.
Watch the programme below.
We hope that you will find this useful as the experts cover a range of topics:
Skip to: 00:51 for Dr van Tulleken, infectious disease doctor at the University College London Hospital as he navigates us through how the virus is transmitted and how it can be prevented
Skip to: 13:30 for Professor Shattock, head of mucosal infection and immunity at Imperial College London where talks about the science behind the vaccines, its development and safety
Skip to: 21:47 for Dr Filson, infectious diseases and microbiology specialist registrar doctor at Northwick Park Hospital who gives us a perspective of those working in the frontline as well as learnings from other cultures
Skip to: 26:23 for Dr Gerada, medical director of the Practitioner Health Programme as she gives advice on how to care and treat for someone who may be showing symptoms of Covid
Together they explain the science and evidence behind the Covid "Christmas bubble" guidelines and offer some practical tips to help you and your family keep safe and well during the holiday season.
And with vaccines now being used, our medical experts look at the science behind the jabs, how they have been developed and how they might be rolled out in the New Year.
The Royal Society of Medicine is a leading UK medical education charity, providing teaching and training to doctors and health professionals here in the UK and overseas.
Join in the conversation online using #RSMCOVIDFestiveSeason
Follow us on Twitter: @RoySocMed
The RSM would like to thank Dangoor Education for their generous support in helping us to produce this programme.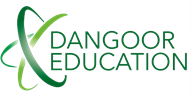 Disclaimer: All views expressed in this webinar are of the speakers themselves and not of the RSM nor the speaker's organisations. 
The Royal Society of Medicine needs your support  
The RSM is offering this webinar at no charge to delegates, in order to help healthcare professionals to easily access COVID-19 related education material & resources during the pandemic.  However, we are asking people to support the RSM in these unprecedented times.  Now more than ever, as a charity we need your help to continue our work and mission in advancing healthcare through innovation and education. Please consider  making a donation  for joining this free webinar. Thank you for your generosity 
Never miss out on upcoming webinars
For working doctors and consultants (FY1 to ST8), retired doctors, and those holding senior management positions in medicine or healthcare.
Fellow
For scientists and other professionals with a proven interest (or role) in the healthcare sector, but who do not hold a medical qualification.
Associate
For those studying medicine, dentistry or another healthcare-related subject, who are on their way to becoming a qualified medical or healthcare professional.
Student