Royal Society of Medicine and Medical Journalists' Association announce winners of inaugural Sarah Hughes Trust Prize
The BBC News journalists Rachel Schraer and Jack Goodman have won the inaugural Sarah Hughes Trust Prize for their exposé of the false science that fuelled belief in ivermectin as a 'miracle drug' for treating COVID-19.
The judges praised the "reach and effect" of their October 2021 article for BBC Reality Check, which uncovered serious errors in several key studies that have driven large numbers of people around the world to use the drug. Ivermectin is used to treat a range of parasitic diseases. However, some believe it can also treat COVID-19 and prevent deaths – a claim debunked by the article.
The annual prize, in memory of the late Guardian and Observer journalist Sarah Hughes, was set up to recognise exceptional journalism that exposes false or misleading information – so-called 'fake news' – in health or medicine.
Professor Sean Hughes, Sarah's father, is Emeritus Professor of Orthopaedic Surgery at Imperial College London and immediate past president of the History of Medicine Society at the Royal Society of Medicine. He said: "Sarah believed strongly in integrity in journalism.
"This prize provides the opportunity to consolidate the relationship between journalists and the medical profession, to ensure the public has the best and the most validated information on real advances in medical practice."
The five-strong judging panel was chaired by Sarah's close friend, novelist Harriet Tyce. She said: "The judges were very impressed both with the quality of the reporting and research in the winning article and in the reach and effect that it had in challenging the fake news narratives that were proliferating around the use of ivermectin at the time.
"It encapsulated perfectly all the qualities that we were searching for.
"Overall, we were very pleased by the quality of the submissions that we received and heartened to see the hard work that is being done to shine a light into the darkness of fake news."
Rachel Schraer, BBC News, Health Disinformation Reporter said: "We're thrilled to be recognised by this timely new prize.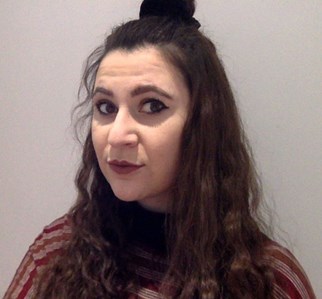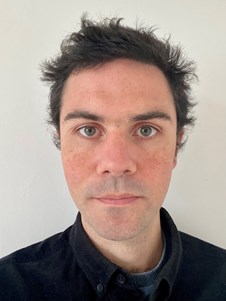 Rachel Schraer and Jack Goodman, winners of the inaugural Sarah Hughes Trust Prize. 
"When we conducted our reporting, the drug ivermectin had become a crunch point in conversations about how the Covid pandemic was being handled.
"The claim being made was that this cheap drug could prevent huge proportions of Covid infections, hospital admissions and even deaths, but was being ignored in favour of more costly pharmaceutical options – with the implication that there was some kind of conspiracy to cover it up.
"Its promoters – including groups of fringe but well-funded and influential doctors in the US – used this to cast doubt on the vaccine and sow mistrust in the motivations behind other public health measures.
"By revealing the serious errors and even signs of potential fraud in the research they relied on to make their claims, we hoped to not only debunk them, but to alert people to how complex medical misinformation can be and how difficult it can be to work out which sources are trustworthy online.
"We also want to thank the group of scientists to whom we owe this investigation - Gideon Meyerowitz-Katz, Dr James Heathers, Dr Nick Brown and Dr Kyle Sheldrick."
Jack Goodman, BBC News, Senior Journalist said: "We're honoured to receive this award.
"We were fortunate to work with a group of skilled and dedicated scientists who helped reveal the flawed research that drove people to this drug. Doctors in Peru, South Africa and elsewhere told us about the difficulties they faced when ivermectin was made available to treat Covid despite the lack of evidence it worked.
"We thank everyone who contributed and thank our editors for supporting and commissioning the project."
The judges - drawn from the Sarah Hughes Trust, History of Medicine Society at the Royal Society of Medicine, and Medical Journalists Association – also gave an honourable mention to an investigation by BBC Disinformation and Social Media Correspondent Marianna Spring for her BBC Sounds / BBC Radio 4 series 'Death by Conspiracy?'. The podcast, produced by Ant Adeane, followed the story of Gary Matthews, who became increasingly entranced by conspiracy theories about the pandemic – until he caught Covid and died.
Harriet Tyce said: "This was both innovative and thorough in the way that it married news and features in following one man's story of how he fell into traps set by false reports on the internet."
Sarah Hughes was a talented journalist who died from breast cancer on Easter Monday 2021 at the age of 48. She was, Harriet says, "fearless in her approach to the honesty and truth of her own work". Her family and friends crowdfunded to establish a Trust, memorial lecture and prize in her name.
Rachel Schraer and Jack Goodman will receive the inaugural prize at the Sarah Hughes Trust Lecture at the Royal Society of Medicine on 2 December 2022.
This year's lecture, by writer and historian Professor Dame Marina Warner, will be on 'The Question of Myth' and will explore the difference between a lie and a story. She will discuss the ambivalence of myth – its potential to enlighten, as well as deceive and mislead.