The Royal Society of Medicine (RSM) has unveiled a bust of the trailblazing surgeon and healthcare leader Dame Clare Marx, who died last year.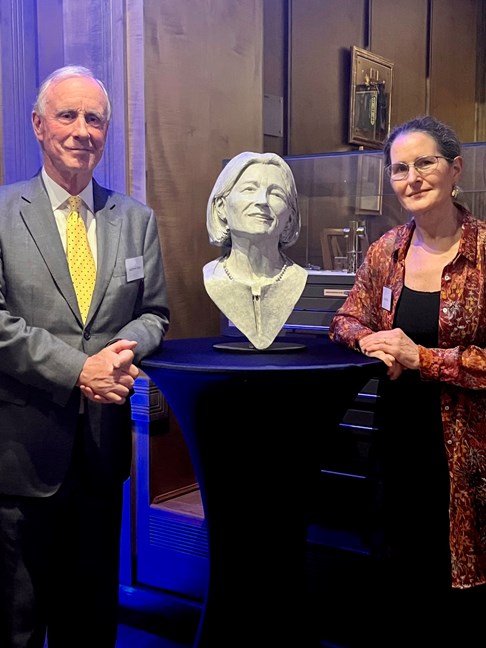 The bust of Dame Clare Marx, with her husband Andrew Fane on the left, and on the right sculptor and plastic surgeon Lisa Sacks
As well as being an Honorary Fellow of the RSM, Dame Clare was a former President of the Royal College of Surgeons of England and former chair of the General Medical Council. She was the first woman to hold both positions.  
The bust was created by the internationally recognised sculptor turned plastic surgeon Lisa Sacks - an RSM member - who attended the unveiling. She was joined by Dame Clare's husband, Andrew Fane. 
The bust will soon be on public display at the RSM's central London home at 1 Wimpole Street. 
Paying tribute to Dame Clare, RSM President Professor Roger Kirby said: "Dame Clare's influence was inspirational, both as a consultant trauma and orthopaedic surgeon and through her remarkable skills as a healthcare leader at the UK's foremost medical institutions."