Trailblazing surgeon and longstanding Royal Society of Medicine member, Professor Dame Averil Mansfield, has been recognised with a Lifetime Achievement award at this year's Pride of Britain awards. 
The award comes in the same year in which Mansfield, the first ever female Professor of Surgery in the UK, was made Dame Commander of the Order of the British Empire for services to Surgery and to Equality in Medicine in His Majesty The King's Birthday Honours List.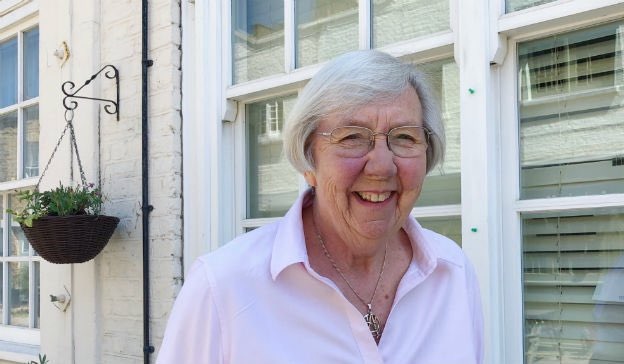 Born in Blackpool in 1937 at a time when female surgeons were almost unheard of, Mansfield set her heart on a career in surgery aged just eight after being inspired by a children's book on advances in surgery. 
On qualifying as a doctor in 1960 following her studies at the University of Liverpool, Mansfield took up RSM membership, and has remained an active member ever since. 
Following qualification, her career began at the Royal Liverpool University Hospital where she became a consultant vascular surgeon in 1972 and later a lecturer in surgery at the University of Liverpool. She moved to London and was appointed as a consultant vascular surgeon at St Mary's Hospital in 1982 until retiring in 2002 and an honorary consultant in paediatric and vascular surgery at Great Ormond Street Hospital. She was an honorary senior lecturer at St Mary's Hospital Medical School, which merged with the Imperial College School of Medicine in 1988. She was also Vice-President of the Royal College of Surgeons of England. 
In 1991, she founded and chaired the Women in Surgical Training initiative at the College, which encourages more women to become surgeons and is now WinS (Women in Surgery). She was an invited expert in the 2021 'Kennedy report' about diversity in surgery and the College. 
Mansfield retired from surgery in 2002. She was made a Fellow of the Royal College of Physicians in 2005 and was elected president of the British Medical Association in 2009–2010. In 2012 she was voted one of "100 Women Who Have Changed the World" by The Independent on Sunday. In May 2018, she was given an NHS Heroes Award. 
A much-valued member of the Royal Society of Medicine, we welcome the huge contribution Professor Mansfield continues to make to the Society. Just a month ago she welcomed participants at the RSM Surgery Section's two-day conference on current challenges in the field. Last year, she was a key speaker at the RSM's 'Women and medicine: Leadership for the future of the NHS' conference.