The John Dawson Prize was awarded to three winners: Mr Dernas Suhail, Mr Mark Vesey and Mr M Shihab Hassan. 
Mr Dernas Suhail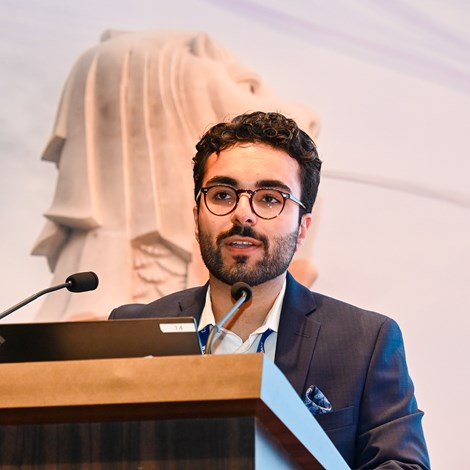 'Abdominal wall reconstruction following full thickness bilateral rupture of the rectus abdominis' 
Dernas Suhail is a medical student based in York pursuing a career in plastic surgery. During his time in medical school, he has authored several research papers in the field of plastic surgery, presented at national and international plastic surgery meetings, developed a regional plastic surgery teaching program, and was elected president for his medical school's plastic surgery society.  
"My colleagues and I always commend the RSM for hosting such a wide variety of student prize, as prize opportunities facilitate the concourse of like-minded medical students. Winning the John Dawson prize made me feel like my enthusiastic efforts are being recognised, and it was an honour to win this prize among the high calibre of esteemed colleagues." 
Mr Mark Vesey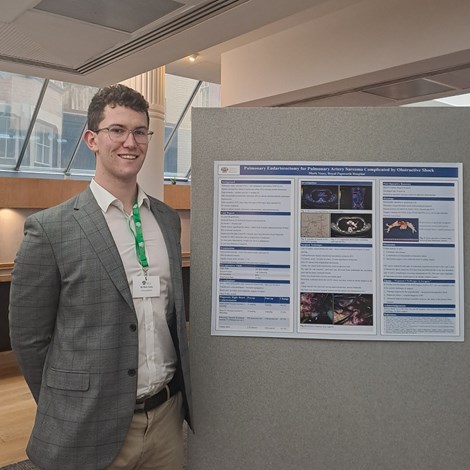 'Pulmonary endarterectomy for pulmonary artery sarcoma: a case report'  
Mark Vesey is a final year medical student in University College Cork, Ireland. He has a keen interest in surgery and has completed clinical placements in colorectal, cardiothoracic, gynecological and emergency surgery. He's had clinical experience in Ireland, England, Sweden and Zambia.  
"At the John Dawson Prize presentation, I presented a case I encountered during my elective clinical placement at Royal Papworth Hospital, Cambridge. The John Dawson Prize gave me the opportunity to work towards a structured goal and I felt benefit from preparing my own poster and from viewing the other fascinating cases presented by fellow students. Presenting at the event also enabled international networking amongst my peers and senior surgeons and trainees. The RSM Surgery Section has given me further motivation to explore my passion for surgery." 
Mr M Shihab Hassan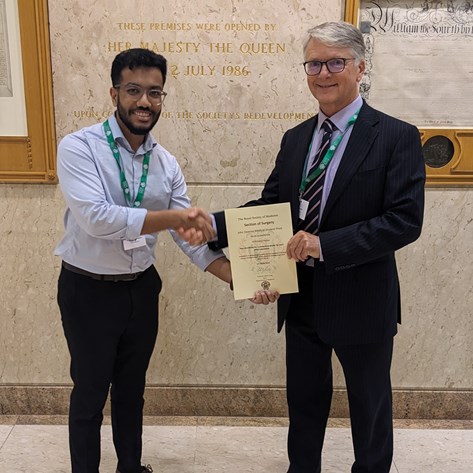 'Innovations in endourologic surgery: the first experience of using vacuum assisted ureteric access sheath in treating large renal calculi in the UK'
Shihab Hassan is in his final year of medical school at the University of Birmingham where he is focused on a career in surgery and remains engaged in clinical research. Shihab spent his formative years in Dhaka, Bangladesh before moving to the UK in 2019 for medical school. Whilst at Birmingham, he developed a passion for surgery, getting involved with a research group at a specialised orthopaedic unit and undertaking a surgical elective in paediatric orthopaedic surgery in Washington, D.C.  During a student selected module, Shihab got in touch with consultant urological surgeon, Mr Wasim Mahmalji, and Mr Mohamed Farah who involved him in a UK-first case of treating large renal stones using vacuum assisted ureteric access sheath, which Shihab presented at the 'Current Challenges in Surgery' meeting. 
"I was pleasantly surprised to have been awarded the John Dawson prize and it was an honour to receive the award from the president of the Surgery Section, Mr Joe Ellul. The Surgery Section did a fantastic job of bringing together like-minded medical students and trainees interested in surgical research and put together a programme that gave us unique insight into the world of academic surgery as well as challenges in surgical training in the UK. All posters on display, shortlisted for the John Dawson prize, were of exceptional quality and showcased some of the most interesting surgical cases I have come across. I truly appreciate and thank the society for encouraging early career researchers to continue their research efforts by acknowledging their contributions through awards such as the John Dawson prize."