The Royal Society of Medicine has signed up more than 150 new student members during a tour of university and medical school freshers fairs around the UK.  
The roadshow gave RSM staff a unique opportunity to meet hundreds of undergraduates passionately sharing in our vision of better healthcare for better lives.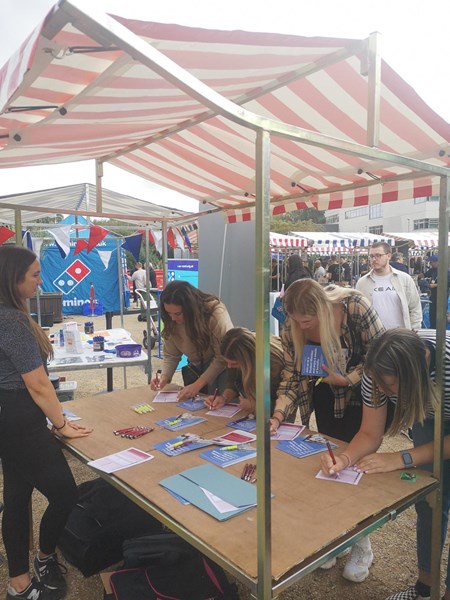 Signing up new student members at ARU Chelmsford
Our team had a fantastic time meeting students just starting out on their journey to become healthcare professionals, embarking on a wide range of courses including Medicine, Biomedical Science and Paramedic Science. As well as sharing our mission to share learning and support innovation with the aspiring healthcare professionals, we were able to listen to what they were interested in and inspired by. 
Gavin Berkerey, Head of Membership and Marketing at the Royal Society of Medicine, said: "It was a great experience for the RSM team to get out on the road and meet the medics and HCPs of the future.  
"The students we met were full of enthusiasm and it was encouraging to see how much they were interested in hearing about how the RSM can support them in their studies and help them develop a career in healthcare – whichever field or specialty that takes." 
We'll be inviting all new RSM members to an online welcome reception on Thursday 24 November, where they can discover what learning opportunities we offer, find out about the wider range of membership benefits and engage in a Q&A session with members of the RSM leadership team. We hope to see lots of our freshers fairs recruits join.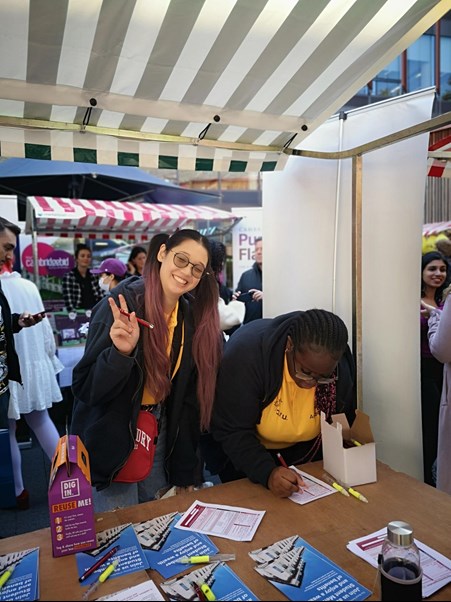 Welcoming our new student members
Become a student member 
Are you embarking on undergraduate studies in medicine or related healthcare field? Joining the RSM as a student gives you access to our leading programme of education events and courses, as well as to one of the largest and most up-to-date medical libraries in Europe. You'll also get to meet like-minded students and active professionals.