We have the ideas and policies to address the crisis in young people's mental health – now we need to deliver, said the Children's Commissioner for England at the Royal Society of Medicine this week.
Dame Rachel De Souza told healthcare professionals, mental-health workers and teachers taking part in a special event at the RSM that we need to focus our energy on implementation. She said: "Great ideas are fine, but we've got to do it.
"In the great big edifice of health, [children's mental health] can seem like a small part and we just have to give it profile.
"We do know that intervening early will save a lot of upstream working, if we do it right."
The discussion was part of the Mind Matters webinar series, run by the RSM's Psychiatry Section.
Dame Rachel began by discussing the results of The Big Ask, which surveyed more than half a million children and teenagers in England in 2021. The launch video included the footballer and children's rights advocate Marcus Rashford.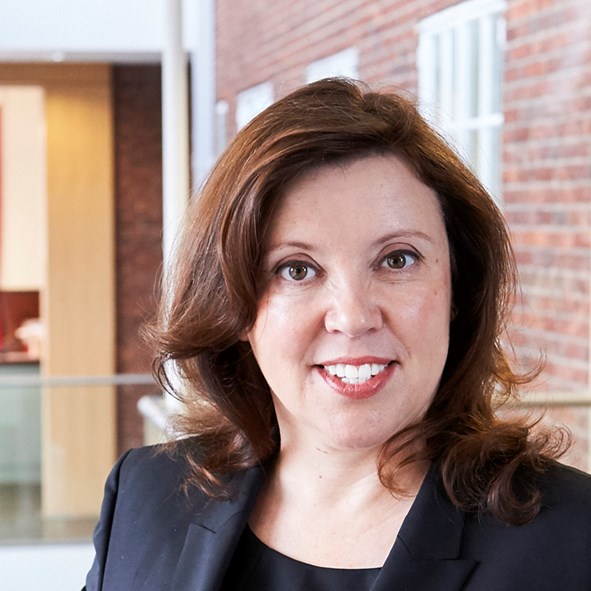 Dame Rachel De Souza 
The survey found that one in five were concerned about mental health and wellbeing. Also high on their priorities were life at school, including catching up after the pandemic, and getting out and doing things.
Children's biggest priority for their futures was having a good job or career, reflecting a striking worry about future success among young people, according to Dame Rachel.
This pursuit of perfection and fear of failure is damaging resilience and setting young people up for problems, she added. She said: "I'll never forget talking to a very high achieving group of 18-year-olds who were sure they had failed their exams and felt their life was over. We need professionals who can say 'not tonight it's not'.
"It's really important that initial teacher training deals with this issue and equips teachers."
She called for an accelerated roll-out of mental health support teams in schools, which were announced in the Government's 2017 Green Paper Transforming Children and Young People's Mental Health Provision and are expected to reach 35 per cent of the country by 2023. The teams comprise professionals trained to deliver brief, cognitive behavioural therapy for common mental health difficulties such as low mood and anxiety, and they can intervene in other ways such as helping students manage exam stress. These teams are a crucial link between teaching staff and mental health professionals to ensure children can access the care they need.
Following The Big Ask, Dame Rachel led the publication of The Big Answer, which makes short- and long-term policy recommendations based on the results of the survey. You can read about priority areas on the Children's Commissioner's website.
The event at the RSM saw Dame Rachel interviewed by RSM member and child and adolescent psychiatrist Dr Jacqueline Phillips Owen, who also relayed questions from webinar participants. Questions covered topics including the NHS's 10-year plan, the importance of early intervention, waiting lists for Child and Adolescent Mental Health Services (CAMHS), and workforce and funding issues.
We would like to thank The Helen Hamlyn Trust who provided grant funding to support this webinar.