We were thrilled to hear that RSM member Dr Brian Wang and his fellow In2MedSchool board of directors were awarded Community Champion at the recent Third Sector Awards.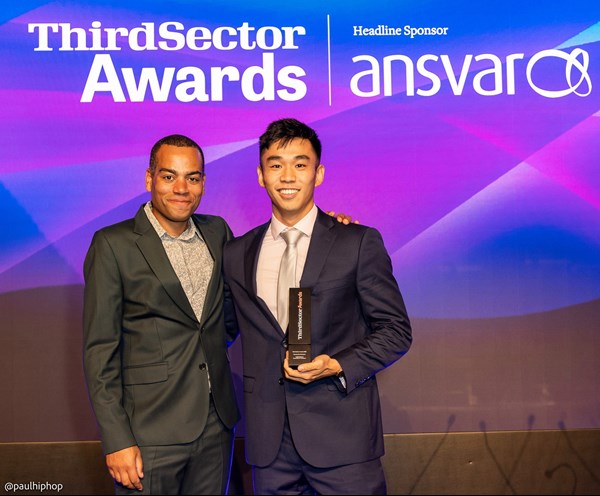 Dr Brian Wang receives the Community Champion Award on behalf of In2MedSchool board of directors at the Third Sector Awards ceremony
Founded by Dr Wang just two years ago, In2MedSchool is a widening participation initiative working to level the playing field for disadvantaged school students aspiring to study medicine.
The charity's award-winning committee of board directors is made up of 13 medical students and trainees, who work with a network of other volunteers to help underprivileged young people apply for medical and related courses at university.
We caught up with Dr Wang to hear what receiving this recognition means to him, and what his plans are next for the charity.
What does winning Community Champion mean to you as director of In2MedSchool?
As the founder and Trustee of In2MedSchool, I am so proud of the whole committee of directors. Most of them have been with In2MedSchool from its inception two years ago, and many have held multiple roles within the initiative, doing whatever it takes to support it. The award is recognition of the incredibly selfless nature of the directors, who have spent countless evenings and weekends, outside of their medical school or clinical responsibilities, driving the charity forward.
What are you most proud of in terms of what you've achieved so far? 
In2MedSchool helped over 2,100 school students in its mentorship programme last year and its online events programme has been viewed over 12,000 times. I am very proud of the young directors who have flourished in their roles. Most of the directors are medical students. Despite the pressures at medical school, many of them have created their own subcommittee teams and manage their team of officers. They have sharpened their leadership skills through In2MedSchool and worked with the wider community to try out new ideas and even create new programmes supporting aspiring healthcare professionals across the UK. I have no doubt that all the directors will not only go on to achieve fantastic things as doctors, but also positively shape the lives of their patients, colleagues and the others around them.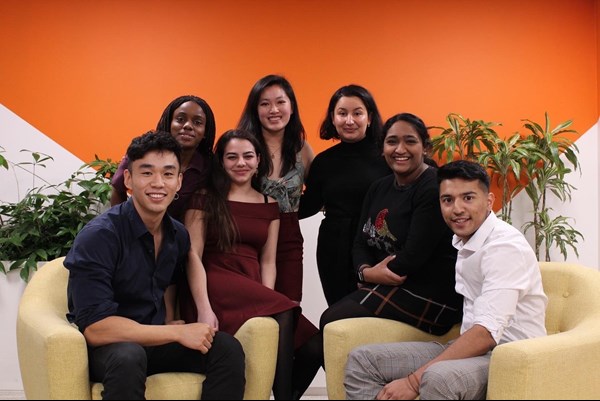 A group of the In2MedSchool board of directors
In2MedSchool has become a community of medical students and junior doctors committed to supporting the next generation of doctors from disadvantaged backgrounds. Through the work that In2MedSchool is doing in local communities around the UK, the charity is creating a healthcare workforce that represents the communities it serves, and this will benefit healthcare workers and the public.
What next for In2MedSchool?
Having just entered a new academic year, In2MedSchool hopes to support young people across the UK through both in person and virtual events. Up to now, the mentorship and events programmes have been held online, due to the restrictions imposed in response to COVID-19. However, the events team are working tirelessly to also hold in-person events. The mentorship team are also going into local schools to help students make informed decisions about their futures.
In2MedSchool has also recently created the Ambassadors Programme, which will create in-person work experience opportunities, and the Accelerators Programme, which will create workshops within schools to support those interested in healthcare related careers.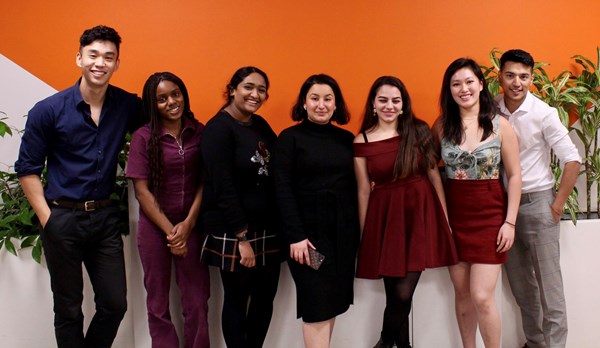 In2MedSchool volunteers
In2MedSchool hopes to build on the successes of the 2021-2022 academic year. The aim is to help 5,000 teenagers from disadvantaged backgrounds successfully apply to medical school by the year 2025, creating a snowball effect at schools in communities with historically few or no successful medical school applicants.
You can find out more about the work of In2MedSchool on their website www.in2medschool.com.