The Royal Society of Medicine welcomes the appointment of RSM Fellow Dame Lesley Regan as the Government's first Women's Health Ambassador for England.
The Professor of Obstetrics and Gynaecology at Imperial College London, and frequent contributor to the RSM, brings a wealth of experience to the role from her 42-year career in women's health.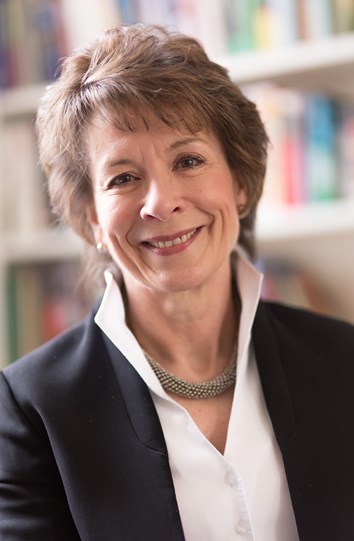 Dame Lesley Regan
Working with a Deputy Women's Health Ambassador, Dame Lesley will support the implementation of the upcoming women's health strategy for England. The strategy aims to tackle the gender health gap and ensure services meet the needs of women throughout their life.
Commenting on her appointment, Professor Regan said:
"Having spent my career working with and caring for women, it is a great honour to be appointed as Women's Health Ambassador for the first government-led women's health strategy in England.
"This is an important opportunity to get it right for women and girls, and make a real difference to 51% of our population by addressing the inequalities that exist across society.
"I look forward to working with women, girls, health services, charities, policy makers, the government and other key partners to implement this strategy."
RSM Trustee, and President of the RSM Psychiatry Section Professor Henrietta Bowden-Jones OBE, commented:
"Dame Lesley Regan has been a hugely important advocate for women's health, campaigning for change in the way common health matters specific to women, such as periods, miscarriage and menopause, are managed.
"Improving awareness and understanding of women's health conditions not only supports women themselves, but also has numerous knock-on positive impacts benefiting all of society. the RSM looks forward to supporting Dame Lesley's future work on closing the gender health gap."

RSM Trustee and President of the RSM Psychiatry Section Professor Henrietta Bowden-Jones OBE
Last autumn, Professor Regan delivered the 2021 Darwin Lecture at the Royal Society of Medicine, asking 'Will we be able to achieve SDG-5 gender equality by 2030?' Part of the RSM's programme of public engagement events, the lecture focused on the Sustainable Development Goals (SDGs) established by the United Nations General Assembly in 2015 – two of which explicitly recognise the pivotal importance of girls and women, alongside their ability to access education and healthcare. You can watch the lecture on the RSM YouTube channel: