The 2022 release last month of Journal Citation Reports (JCR), which provide a global view of the world's leading medical journals, show a remarkable increase for the Journal of the Royal Society of Medicine.
With JRSM's impact factor increasing from 5.344 to 18, the journal is now ranked 11 out of the world's top 20 general medical journals, a jump of 13 places since last year's JCR release.
Commenting on this milestone achievement, Editor in Chief Dr Kamran Abbasi, said: "JRSM has published important and topical commentaries and research, and the progress in journal metrics is related to this work. We are particularly pleased with JRSM's new ranking of 11 among the world's medical journals, which number over 170.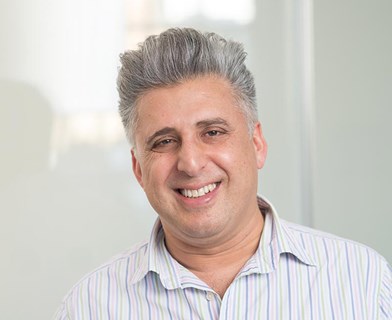 JRSM Editor in Chief, Dr Kamran Abbasi
"The Royal Society of Medicine, by supporting and preserving JRSM's status as an editorially independent journal, has enabled our success. I've no doubt that we will receive more and better commentaries and research in recognition of our progress. We of course remain happy to consider suggestions for articles from RSM Sections and RSM members.
Either way, our commitment is to publish the highest quality work that we can, and help authors with quick decision-making and wide impact for any published work.
"Above all, this success is thanks to our authors, peer reviewers and readers."
Michele Acton, Chief Executive of the Royal Society of Medicine, said: "We are delighted that JRSM, which is a superb learning resource for both RSM members and those in the healthcare sector, continues to make a significant impact in the world of medical journal publishing. Our congratulations go to Dr Abbasi and his team."