A veteran of interprofessional teaching and learning, Jeshni Amblum-Almér is relishing her new role as President of the General Practice with Primary Health Care Section at the Royal Society of Medicine (RSM).
Jeshni (pictured below) is a nurse who trained and worked in emergency departments and in the community in South Africa, before moving to the UK in 1999 where she was among the first independent nurse prescribers. She has lectured in interprofessional learning at St George's University of London Medical School and at Kingston, City and Hertfordshire universities. She is now looking forward to bringing global perspectives for cross-specialty primary care training to the RSM.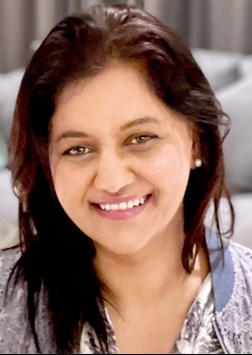 She says: "One of our major initiatives, which is due to take place in May 2022, is an interprofessional primary care day looking at international best practice in delivering care in the community. We will be learning from healthcare professionals from across the globe, about how they tackle issues common to many, such as managing remote consultations and breaking down language barriers to improve patient care."
Working with groups including the African Forum for Primary Health Care, The Company of Nurses (formerly The Nurses Guild) and the Society of Nurse Scientists, Innovators, Entrepreneurs & Leaders, Jeshni and her colleagues on the Section Council will be devising a programme of education that brings new and innovative ideas.
Their aspiration is to run a RSM global primary care conference annually, that provides a platform to share inter-disciplinary learning and is open to everyone working in primary care – from doctors, physician associates and pharmacists; to nurses, paramedics and physiotherapists.
"Anyone who is interested in learning about new ways of developing their practice in primary care will find the doors of the RSM General Practice with Primary Care Section open to them," Jeshni says. "There's room for all of us to be at the table, to get our voices heard, and to recognise each other's strengths."
Visit the General Practice with Primary Care Section webpage for event updates and more information.