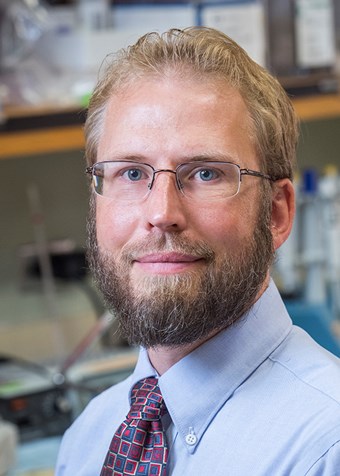 Professor Adam R. Wende, PhD., FAHA
Assistant Professor, Division of Molecular and Cellular Pathology, The University of Alabama at Birmingham, USA
Speaker's biography

Since 2000, Dr Wende has explored the regulation of metabolism and mitochondrial function with a specific focus on glucose utilization in heart and muscle. He completed his Ph.D. training in the Cardiology Department as part of the Division of Biology and Biomedical Sciences at Washington University in St. Louis, MO studying PGC-1a transcriptional regulation with Dr Daniel P. Kelly. His postdoctoral training followed at the University of Utah with Dr E. Dale Abel examining diabetes impact on the heart through upstream regulation by cellular signalling and the resulting changes in mitochondrial physiology.

 

In August of 2013, he joined the faculty at The University of Alabama at Birmingham in the Division of Molecular and Cellular Pathology where he is now a tenured Associate Professor. His work has been funded by the American Heart Association, the JDRF, and the NIH. His independent research program through use of transgenic and diabetes mouse models to identify molecular and genetic mechanisms of glucose-mediated control of mitochondrial function.

 

Specifically, work in the laboratory has two primary goals: 1) to determine the role of metabolic substrate switching in the hearts of individuals with diabetes or heart failure, and 2) to define the role of cellular glucose delivery on post-translational regulation of mitochondrial enzyme activity and epigenetic regulation of gene expression that together may lead to the development of diabetic cardiomyopathy.