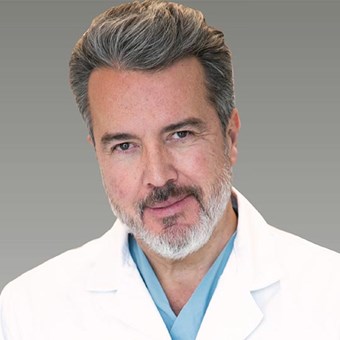 Professor Rene Sotelo
Professor of Clinical Urology, USC Institute of Urology, and Medical Director of International Health Keck Medicine of USC, USA
Speaker's biography

Professor Rene Sotelo is a pioneer and international leader in robotic and laparoscopic surgery, with more than 20 years of experience using these techniques to treat both urologic cancers and benign conditions. He joined the USC Institute of Urology in 2015, and was recently appointed to the position of Medical Director of the International Medicine Department of USC, to

lead initiatives both regionally and internationally. Recently was incorporated to the Société Internationale d'Urologie Board of Directors as Director of the Membership and International Relations-Americas.

 

Background

Professor and Chairman, Department of Urology, Robotic and Minimally Invasive Surgery, Caracas, Venezuela (2004-2015)

President, Latin American Society of Minimally Invasive Surgery in Urology (2006-2008)

Director, Office of Laparoscopy & Robotic Surgery, Confederación Americana de Urología (CAU)

(2007-2014)

Editor, Journal Urología Panamericana, the official Journal of Confederación Americana de

Urología (CAU) (1999-2004)

Serves on the editorial boards of European Urology, British Journal of Urology International and

Journal of Robotic Surgery

Invited visiting professor to 35 universities in 19 countries internationally, where he has

demonstrated advanced robotic & laparoscopic techniques at live surgical symposia

Trained over 75 post-graduate fellows from 14 countries in robotic & laparoscopic urology

Research

Published more than 75 journal articles and 38 book chapters, in major urology books

Published 4 text-books; serves on the editorial board of 3 urologic journals

Awards

Professor Sotelo's urologic achievements are considerable. He has won over 23 awards from scientific and government organizations worldwide, including American Urological Association, European Association of Urology, Societé Internationale Urologie, European Robotic Urological Society, Confederación Americana de Urología and others.