Date and time Fri 29 May 2020 from 2:00pm to 3:00pm
Location Online
Organised by Urology
This webinar will inform you of the contemporary management of penile and testis cancer. From fundamental epidemiology and diagnostic aspects to a host of treatment and surgical approaches. 
Testis cancer: During this session you will:
Understand the fundamentals of; epidemiology, presentation, diagnostic evaluation, surgery, fertility, prosthesis, and follow up

Undertand the criteria for adjuvant chemotherapy, the rationale for observation

Become familiar with the treatment regimes and side effects

Understand the criteria for RPLND
Penile cancer: During this session you will:
Understand the; epidemiology, risk factors, diagnosis and staging parameters

Become familiar with standard treatment protocols

Understand the rationale for sentinel node biopsy and inuinal lymphadenectomy including minimally invasive approaches

Understand indications for chemotherapy and methods of palliation
A certificate of attendance and CPD certificate with 1 CPD credit will be issued to those joining the webinar live.
Join in the conversation online using #RSMUrology
Follow us on Twitter: @RoySocMed and @RSMUrology
We would like to thank The Urology Foundation and The Hadley Trust for their generous support enabling free access to this webinar for trainees.
The companies listed have not had any influence or involvement over the agenda, content or organisation of this webinar.  
This meeting is a part of the Urology Section webinar series that will be broadcast weekly on Friday afternoons at 2:00pm. If you would like to find out more about the series, please visit the Urology Section homepage. These webinars will be available to access later online by those who have registered but cannot be present for the live broadcast.
Disclaimer: All views expressed in this webinar are of the speakers themselves and not of the RSM.
Special rates for difficult times
The RSM wishes to offer healthcare professionals continued learning opportunities during the coronavirus pandemic. The RSM's COVID-19 online events are available free of charge, while there will be small charges to register for other online education. These fees will enable the RSM to continue its programme of activities and will apply during the course of the pandemic.
Registration for this webinar will close 2 hours prior to the start time. You will receive the webinar link 2 hours before the meeting. 
Late registrations will not be accepted.
This webinar will be recorded and stored by the Royal Society of Medicine and may be distributed in future on various internet channels.
Mr Vijay Ramani
Consultant Urological Surgeon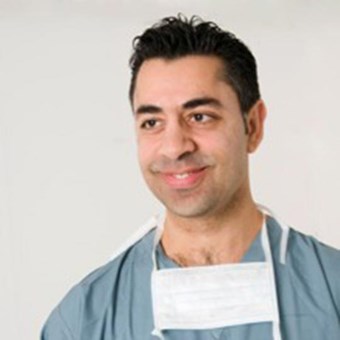 Mr Asif Muneer
Consultant Urological Surgeon and Andrologist, University College London Hospital, UK
Speaker's biography

Mr Muneer is a Consultant Urological Surgeon and Andrologist based at University College London Hospital, UK. Having completed his higher degree (MD) at UCL, he went on to complete his higher surgical training in Oxford. He then undertook further visiting fellowships to the University of Bern, University of Paris and has received a number of awards including a British Urological Foundation award, Ethicon fellowship, Ralph Shackman fellowship and Royal Society of Medicine award.

 

Mr Muneer has published over 150 peer reviewed papers related to andrology and Men's Health and has co-edited six textbooks including Viva Practice for the FRCS(Urol), Textbook of Penile Cancer and Atlas of Male Genitourethral Surgery.

 

He is the past President of the British Society for Sexual Medicine and the past Chair of the BAUS Section of Andrology. He is the current BAUS Honorary Secretary and also leads one of the largest international male genital cancer centre which incorporates penile cancer, testis cancer and inguinoscrotal sarcoma.