Date and time Sat 11 Jan 2020 from 8:30am to 11 Jan 2020 at 6:30pm
Location Royal Society of Medicine
Organised by Urology
Are you an undergraduate student or junior doctor with an interest in urology? This one-day training course will provide an insight into urology as a potential career choice, with key lectures from internationally renowned consultant surgeons and workshops providing unique access to skills equipment. 
This meeting will help you to:
Explore urology as a career, providing an insight into the working life of a urologist
Discover and expand on the various sub-specialties within urology
Improve your practical skills with workshops on suturing, cystoscopy, stent/ureteroscopy, laparoscopy and suprapubic catheterisation
Build your CV
Call for posters
Medical students are invited to submit an abstract no more than 250 words relating to the subject of urology.
Successful applicants will be selected to showcase their poster at this meeting for the chance to win the prize.
Prize: 12-month free print and online subscription to the Journal of Clinical Urology and certificate
Submission deadline: Sunday 8 December 2019
Open to: Medical students and doctors not yet in core or specialist training
Mr Ben Challacombe
Consultant Urological Surgeon at Guy's and St Thomas' NHS Foundation Trust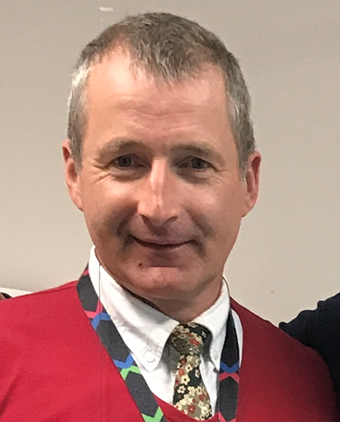 Mr Michael Dinneen
Consultant Urological Surgeon at Chelsea and Westminster Hospital, London and President of the Urology Section, Royal Society of Medicine
Speaker's biography

Mr Michael Dinneen qualified from University College Cork (1983) achieving first place in surgery (Pearson Medal and John Kelly Prize in Clinical Surgery). He moved to the UK in 1987 initially working in Colchester General Hospital before moving to the department of urology in Great Ormond Street, where he did clinical research leading to an MD thesis (1995) on 'The Relationship between Renal and Vesical Function in boys with Posterior Urethral Valves'. Thereafter he joined the West London Urology Training Programme and was appointed to Chelsea and Westminster in 1995. He is a general urologist with a special interest in the surgical management of penile dermatoses, working closely with Professor Christopher Bunker for over 25 years.

 

He is an active member of the section of Urology of the Royal Society of Medicine (RSM) having served on the Council since 2004 he was Honorary Secretary in 2007/2008. He is a member of the British Association of Urological Surgeons. He is the Honorary Urologist to the Royal Hospital Chelsea, where he carries out regular clinics.
View the programme

Registration, tea and coffee

Welcome and introduction

Mr Thomas Stonier, Urology Registrar, St George's University Hospitals NHS Foundation Trust, Mr Nick Simson, Urology Registrar, Guy's and St Thomas' NHS Foundation Trust and Mr Hamid Abboudi, Consultant (Locum) Urological Surgeon, Imperial College Healthcare NHS Trust

What is urology?

Mr Michael Dinneen, President, Urology Section, Royal Society of Medicine

Urology training pathway

Mr Jonathan Makanjuola, Consultant Urological Surgeon, King's College Hospital NHS Foundation Trust



Research/British Urology Researchers in Surgical Training (BURST)

Mr Taimur Shah, Urology Specialty Trainee Year 7, The Royal Marsden NHS Trust

Kidney and bladder

Mr Rajesh Nair, Consultant Urological Surgeon, Guy's and St Thomas' NHS Foundation Trust

Robotic urology

Mr Benjamin Challacombe, Consultant Urological Surgeon and Honorary Senior Lecturer, Guy's and St Thomas Hospitals NHS Foundation Trust, King's College London

Lasers in urology

Mr Matthew Bultitude, Consultant Urologist and Clinical Lead for Urology, Guy's and St Thomas' NHS Foundation Trust 

Female/functional urology

Ms Claire Taylor, Consultant Urological Surgeon, Guy's and St Thomas' NHS Foundation Trust

Andrology

Mr Vaibav Modgil, Consultant Urological Surgeon and Andrologist, Manchester Royal Infirmary, Manchester University NHS Foundation Trust

Question and answer session

Practical workshop rotations

Practical suturing

SPC

Cystoscopy and stent/ureteroscopy

CV building

Laparoscopy

Practical workshop rotations continued

Announcement of prize winners and closing remarks

Close of meeting

Informal drinks to follow
Location
Royal Society of Medicine, 1 Wimpole St, Marylebone, London, W1G 0AE, United Kingdom