Date and time Fri 5 Apr 2019 from 8:30am to 4:00pm
Location Royal Society of Medicine
Organised by Urology
This event will disseminate learning in all aspects of neurourology and in the overall care of neuropathic patients.
Explore the scientific background to the conditions, and detail the medical and surgical management of neuropathic bladders. It will also explore some of the pitfalls in caring for these patients, and will enable learning in a more holistic approach, with presentations in bowel care and fertility as well as lifelong care.
Topics include:
Explore pathophysiology of neuropathic bladders
Medical and surgical management of neuropathic patients
Medico-legal aspects of caring for neuropathic patients
Raise awareness of related aspects of care such as fertility and bowel issues
Promote multi-professional approaches to patient care
Tickets
Standard pricing available until 04 April 2019.
Free for urology trainees
All Urology trainees can register free of charge using URTR08 code. Once you register you will need to send proof that you are a urology trainee to the urology@rsm.ac.uk inbox, if you fail to provide proof you will be denied entry to the event.
Member
| RSM Fellow | RSM Trainee | RSM Retired Fellow | RSM Associate | RSM Student |
| --- | --- | --- | --- | --- |
| £135.00 | £75.00 | £75.00 | £75.00 | £45.00 |
Non - Member
| Consultant / GP | Trainee | AHP / Nurse / Midwife | Student |
| --- | --- | --- | --- |
| £180.00 | £95.00 | £95.00 | £60.00 |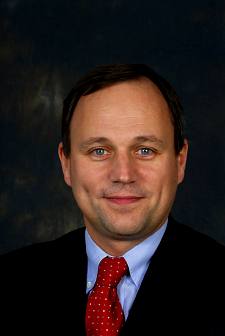 Professor Emmanuel Chartier-Kastler
Urologist Surgeon at the Pitié Salpêtrière Paris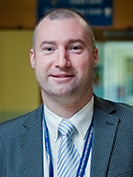 Mr Chris Harding
Chair of the BAUS Section of Female, Neurological and Urodynamic Urology (FNUU)
View the programme

Registration, tea and coffee

Session one

Jeremy Noble and Simon Carter

Pathophysiology of neuropathic bladder dysfunction (NBD)

Sheilagh Reid, Consultant Urological Surgeon, Sheffield Teaching Hospitals NHS Foundation Trust

Urodynamics in NBD

Mo Belal, Consultant Urological Surgeon, Queen Elizabeth Hospital, Birmingham

Conservative and minimally invasive management of NBD

Claire Taylor, Consultant Urological Surgeon, Guy's and St Thomas' NHS Foundation Trust

Surgical management of NBD

Simon Fulford, Consultant Urological Surgeon, South Tees Hospitals NHS Foundation Trust

Management of complications of NBD

Julian Shah, Consultant Urological Surgeon, UCL Hospitals NHS Foundation Trust

Question and answer session

Case-based discussions SCI/MS/Parkinson's/Complications

Medico-legal aspects of NBD management

Frank Lee, Consultant Urological Surgeon, St George's University Hospitals NHS Foundation Trus

Question and answer session

Session three

Rizwan Hamid and Nadine Coull

Minimally invasive surgery in neurourology

Professor Emmanuel Chartier-Kastler, Professor of Urology, Hôpital Pitié Salpétrière, Paris

SCI and MS-one size does not fit all

Mahreen Pakzad, Consultant Urological Surgeon, UCL Hospitals NHS Foundation Trust

Fertility and sexual dysfunction in neuropathic patients

Dan Wood, Consultant Urological Surgeon, UCL Hospitals NHS Foundation Trust

Bowel dysfunction in neuropathic patients

Anton Emmanuel, Senior Lecturer in Neuro-gasterenterology, University College London

Fowler's Syndrome

Jai Seth, Consultant Urological Surgeon, St George's University Hospitals NHS Foundation Trust

Current research concepts in neurourology

Chris Harding, Consultant Urological Surgeon, The Newcastle upon Tyne Hospitals NHS Foundation Trust

Holistic management of a neuropathic patient

Angela Gall, Consultant, London Spinal Cord Injury Centre
Location
Royal Society of Medicine, 1 Wimpole Street, London, W1G 0AE, United Kingdom