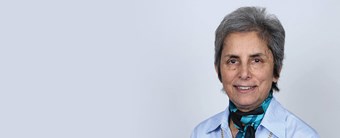 Professor Dame Parveen Kumar
Professor of Medicine and Education at Barts and the London School of Medicine, Queen Mary University of London, Consultant in Gastroenterology and General physician
Speaker's biography

Professor Dame Parveen Kumar qualified at St Bartholomews Medical College London and trained in clinical gastroenterology under Sir Anthony Dawson and Dr Michael Clark. Her research interests are mainly in small bowel disorders (particularly coeliac disease). 

Her clinical interests are in all aspects of gastroenterology, including upper and small bowel disorders particularly Coeliac disease and functional bowel disorders including the irritable bowel syndrome; she enjoys a clinical challenge!

She is the co-founder and co-editor of the major textbook on Medicine (Kumar and Clarks Clinical Medicine 9th ed 2017) for students and doctors; this is read extensively in the UK and abroad. She has authored/edited several other medical books. She teaches and examines for undergraduate and post-graduate medical degrees in this country and abroad. She was president of the Royal Society of Medicine, the British Medical Association and vice President of the Royal College of Physicians. She chaired the Medicines Commission UK and was a non-executive Director of NICE at its inception. She was on the Council and later a trustee of the British Society of Gastroenterology. Currently she is on many national and also charitable committees. She was awarded CBE for her services to medicine in 2001, and DBE in 2017.