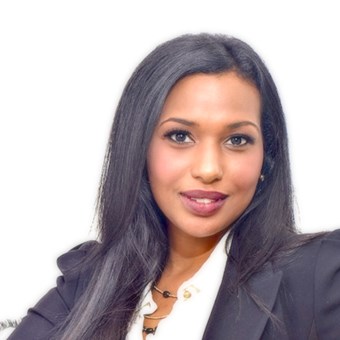 Hala El-Shafie
Specialist registered dietitian - bariatric surgery and eating disorders, consultant nutritionist and Founder, Nutrition Rocks 
Speaker's biography

Hala El-Shafie is a bariatric surgery and eating disorders dietitian with over 15 year's clinical experience in both the NHS and private sector, completing her clinical training at University College Hospital London.

 

Hala's clinical practice has centered around the psychology of eating, supporting people to heal their relationship with food whilst supporting them to overcome the challenges associated with negative body image, weight stigma and disordered eating. Hala has a unique understanding of the emotional and psychological issues often associated with food, dealing with both ends of the clinical spectrum from bariatric surgery to Anorexia Nervosa, creating a unique holistic client-centered approach to her clinical practice.

 

Hala's take on food and nutrition is both edgy and refreshing and has seen her launch lifestyle website Nutrition Rocks, which aims to offer people easy and practical advice on living a healthier lifestyle, whilst providing accurate tips on nutrition and wellbeing. On Instagram @nutrition_rocks showcases recipes and evidence-based advice, encouraging people to eat better for health whilst encouraging people to heal their relationship and emotional attachment to food.

 

Hala has featured extensively on TV and presented the Channel 4 series, How to Lose Weight Well. The third series (5 episodes), had its first TX in January 2018.  She was also part of BBC1's flagship show – Eat Well for Less? Hala also presented the previous series of Sugar Free Farm on ITV1.

 

Hala is also in high demand both as a health writer and consultant, She has written regular nutrition columns for an international medical journal and is regularly asked to contribute to some of the UK's leading lifestyle publications including Grazia, Red, YOU Magazine, The Times and The Daily Mail. 

 

Hala is a member of the British Dietetic Association.