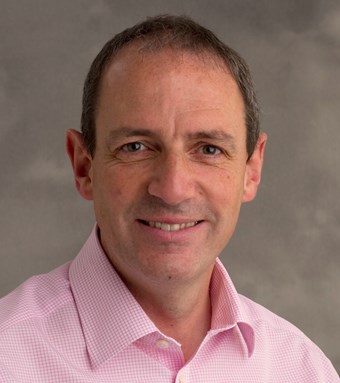 Mr Doug Campbell
Consultant Hand and Wrist Surgeon, Spire Leeds Hospital
Speaker's biography

Mr Doug Campbell is a Consultant Hand and Wrist Surgeon in Leeds, UK. He qualified from the University of Dundee in 1986, completed fellowships in hand surgery in Oxford and Boston, Massachusetts, and was appointed to his NHS Consultant post in 1998, leaving this in 2017 to work full-time in private practice. He completed a 2 year Master of Surgery degree (ChM) in 2000, publishing his thesis on the late effects of cold exposure after hand injury.

 

He provides a specialist clinical service in the areas of injury reconstruction, sports related problems, and complex conditions of the wrist and hand. His contribution to sports medicine was recognised in 2009 by the award of a Foundation Fellowship of the Faculty of Sports and Exercise Medicine. He was the chairman of the AO Foundation's Hand Expert Group from 2005 until 2019. This is an international group of hand surgeons, scientists, developers and statisticians who design, evaluate and introduce innovative surgical implants and products to manage traumatic injuries of the hand and wrist.

 

Doug has been a Member of Council of the British Society for Surgery of the Hand, sitting on both Education and Training Committees and Instructional Course Committees. He has been a visiting Orthopaedic Professor in Australia, Singapore, South Africa, Hong Kong, and China as well as a visiting lecturer to the American Society for Surgery of the Hand and the Belgian Hand Surgery Society. He has chaired courses in Switzerland, Holland, South Africa, China, South America, Thailand, Dubai and at the Annual Instructional Course of the American Society for Surgery of the Hand.

 

Mr Campbell has an established and specialist sports medicine and performance practice in hand and wrist problems, being a member of the Medical Advisory Board of the DP World Tour as well as acting as specialist medical adviser to the International Olympic Committee and the British Olympic Association, multiple professional soccer clubs, the Rugby Football Union, the Scottish Rugby Union, Premiership Rugby Union clubs, international cricket teams of England, India and Australia as well as multiple first-class counties, UK Diving, UK Gymnastics and British Judo. He is also a consultant to the Northern Ballet Theatre and regularly treats professional musicians, both classical and contemporary.