Date and time Mon 23 Sep 2019 from 8:15am to 4:50pm
Location Royal Society of Medicine
Organised by Sport and Exercise Medicine
This one-day event will review common imaging practices in sports, orthopaedic and musculoskeletal medicine.
Key speakers include Dr Bhav Kumar, Sport and Exercise Medicine Consultant at the Institute of Sport Exercise, Dr Gary O'Driscoll, Arsenal Football Club's First team doctor, Mr Stephen McAleer, First Team Rehabilitation Physiotherapist at Tottenham Hotspur FC and Health and Dr Justin Lee, Consultant Radiologist at leading private orthopaedic and sports injury clinic, Fortius Clinic.
This unique conference combines practical radiology techniques and guidance, with a top-level clinical perspective. You will have the opportunity to discover novel methods of imaging as we witness cutting edge research and technology in action. 
Topics include:
Current best practice for imaging common musculoskeletal problems, including joints
Tendinopathy imaging
Sports medicine imaging, including cardiology and concussion
Elite sports medicine experiences
Tickets
Standard pricing available until 22 September 2019.
Member
| RSM Fellow | RSM Associate | RSM Retired Fellow | RSM Trainee | RSM Student |
| --- | --- | --- | --- | --- |
| £90.00 | £75.00 | £75.00 | £70.00 | £65.00 |
Non - Member
| Consultant / GP | AHP / Nurse / Midwife | Trainee | Student |
| --- | --- | --- | --- |
| £155.00 | £105.00 | £95.00 | £75.00 |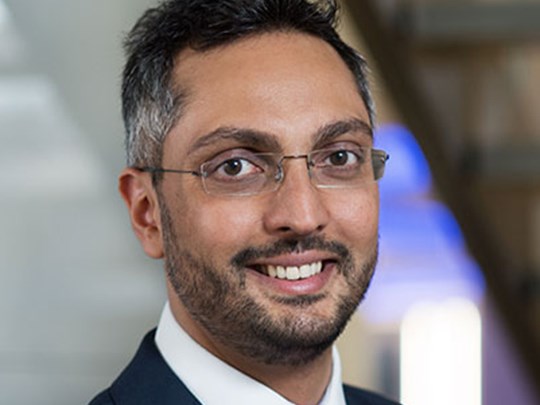 Dr Bhav Kumar
Consultant in Sports and Exercise Medicine, The Institute of Sport Exercise and Health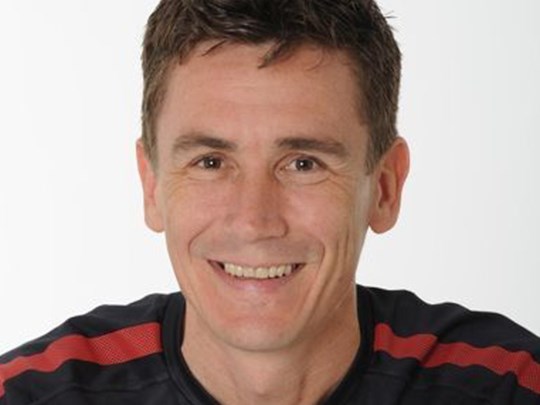 Dr Gary O'Driscoll
Head of Medical Services at Arsenal Football Club
Dr Justin Lee
Consultant Radiologist, Fortius Clinic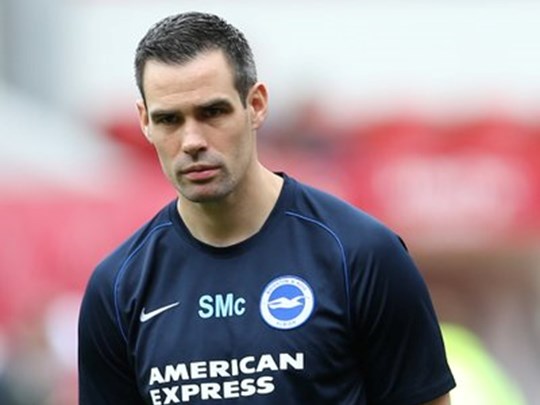 Mr Stephen McAleer
First Team Rehabilitation Physiotherapist, Tottenham Hotspur FC
View the programme

Registration, tea and coffee

Chair: Introduction

Dr Dan Brooke, Sport and Exercise Medicine Registrar, London Deanery

Key note speaker: Imaging in tendinopathies

Dr Bhav Kumar, Sport and Exercise Medicine Consultant, The Institute of Sport Exercise and Health

Imaging in the sporting shoulder

Dr Kannan Rajesparan, Consultant Musculoskeletal Radiologist, University College London Hospital

Imaging of the wrist and hand

Dr James Thing, Sport and Exercise Medicine Consultant, Pure Sports Medicine

The role of pitch-side ultrasound including cases

Dr Ade Adejuwon, Sport and Exercise Medicine Consultant, HCA Healthcare

British Athletics muscle injury classification – an update

Mr Stephen McAleer, First Team Rehabilitation Physiotherapist, Tottenham Hotspur FC

Imaging bone stress injuries in athletes

Dr Justin Lee, Consultant MSK Radiologist, Fortius Clinic

Spinal imaging including trauma

Mr Alex Montgomery, Spinal Surgeon, Barts Health NHS Trust

Chair: Introduction

Dr Ajai Seth, Sport and Exercise Medicine Consultant, Pure Sports Medicine

Talk title to be confirmed

Dr Ali Abbasi, Consultant MSK Radiologist, University College Hospital 

Foot and ankle imaging – the surgeon's perspective

Mr Peter Rosenfeld, Head of Foot and Ankle Deptment Imperial Hospitals, Director, Fortius Clinic

Imaging of the knee

Dr Monica Khanna, Radiology Consultant

Imaging of the hip, including femoroacetabular impingement

Dr Syed Babar, Radiology Consultant, Hammersmith, St Mary's  and Charing Cross Hospitals, Imperial Healthcare NHS Trust

Experiences of imaging in elite sport

Dr Gary O'Driscoll, 1st team Doctor, Arsenal Football Club

Cardiac imaging in the athletic population

Dr Aneil Malhotra, Cardiology Consultant

Imaging in concussion – is there a role?

Dr Etienne Laverse, Neurology Consultant, University College London Hospitals
Location
Royal Society of Medicine, 1 Wimpole Street, London, W1G 0AE, United Kingdom
System.Exception: Exception while creating a value. ---> Umbraco.Web.Mvc.ModelBindingException: Cannot bind source type Umbraco.Web.PublishedCache.XmlPublishedCache.XmlPublishedContent to model type RSM.Common.Search.EventDocument.
   at Umbraco.Web.Mvc.RenderModelBinder.ThrowModelBindingException(Boolean sourceContent, Boolean modelContent, Type sourceType, Type modelType)
   at Umbraco.Web.Mvc.RenderModelBinder.BindModel(Object source, Type modelType, CultureInfo culture)
   at Umbraco.Web.Mvc.UmbracoViewPage`1.SetViewData(ViewDataDictionary viewData)
   at System.Web.Mvc.RazorView.RenderView(ViewContext viewContext, TextWriter writer, Object instance)
   at Umbraco.Core.Profiling.ProfilingView.Render(ViewContext viewContext, TextWriter writer)
   at System.Web.Mvc.Html.PartialExtensions.Partial(HtmlHelper htmlHelper, String partialViewName, Object model, ViewDataDictionary viewData)
   at Umbraco.Core.Cache.CacheProviderExtensions.<>c__DisplayClass0_0`1.<GetCacheItem>b__0()
   at Umbraco.Core.Cache.DictionaryCacheProviderBase.<>c__DisplayClass10_0.<GetSafeLazy>b__0()
   --- End of inner exception stack trace ---
   at Umbraco.Core.Cache.HttpRuntimeCacheProvider.GetCacheItem(String cacheKey, Func`1 getCacheItem, Nullable`1 timeout, Boolean isSliding, CacheItemPriority priority, CacheItemRemovedCallback removedCallback, CacheDependency dependency)
   at Umbraco.Core.Cache.HttpRuntimeCacheProvider.GetCacheItem(String cacheKey, Func`1 getCacheItem, Nullable`1 timeout, Boolean isSliding, CacheItemPriority priority, CacheItemRemovedCallback removedCallback, String[] dependentFiles)
   at Umbraco.Core.Cache.DeepCloneRuntimeCacheProvider.GetCacheItem(String cacheKey, Func`1 getCacheItem, Nullable`1 timeout, Boolean isSliding, CacheItemPriority priority, CacheItemRemovedCallback removedCallback, String[] dependentFiles)
   at Umbraco.Web.CacheHelperExtensions.CachedPartialView(CacheHelper cacheHelper, HtmlHelper htmlHelper, String partialViewName, Object model, Int32 cachedSeconds, String cacheKey, ViewDataDictionary viewData)
   at Umbraco.Web.HtmlHelperRenderExtensions.CachedPartial(HtmlHelper htmlHelper, String partialViewName, Object model, Int32 cachedSeconds, Boolean cacheByPage, Boolean cacheByMember, ViewDataDictionary viewData, Func`3 contextualKeyBuilder)
   at RSM.Web.Extensions.HtmlHelperExtensions.CachedPartialByViewData(HtmlHelper helper, String partialViewName, Object inputModel, ViewDataDictionary viewData)
   at ASP._Page_views_partials_grid_editors_promoblocks_cshtml.Execute() in d:\home\site\wwwroot\Views\Partials\Grid\Editors\PromoBlocks.cshtml:line 84
   at System.Web.WebPages.WebPageBase.ExecutePageHierarchy()
   at System.Web.Mvc.WebViewPage.ExecutePageHierarchy()
   at System.Web.WebPages.WebPageBase.ExecutePageHierarchy(WebPageContext pageContext, TextWriter writer, WebPageRenderingBase startPage)
   at Umbraco.Core.Profiling.ProfilingView.Render(ViewContext viewContext, TextWriter writer)
   at System.Web.Mvc.Html.PartialExtensions.Partial(HtmlHelper htmlHelper, String partialViewName, Object model, ViewDataDictionary viewData)
   at ASP._Page_Views_Partials_grid_editors_base_cshtml.Execute() in d:\home\site\wwwroot\Views\Partials\Grid\Editors\Base.cshtml:line 20