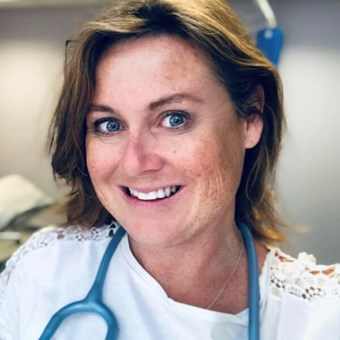 Dr Helen Garr
GP and Medical Director Designate at NHS Practitioner Health and General Practitioner, Nottingham, UK
Speaker's biography

Dr Helen Garr is a General Practitioner (GP) working in Nottingham with a keen interest and extensive experience in mental health and wellbeing. 

She is passionate about supporting the wellbeing of health care professionals and has worked as a Clinician and Clinical Lead of the National GP Health Service since its beginning and is known for her down to earth, caring and empathetic approach.

She has a background in psychology and nursing prior to qualifying in medicine from the University of Leicester and utilises her psychology interest to underpin her work as a coach and mentor for doctors. 

Helen is a Public Health England Clinical Champion for physical activity and a Director of the British Society of Lifestyle Medicine. She is a recognised leader in the field of health care professional wellbeing and regularly delivers national keynote speeches and runs successful wellbeing and burnout workshops. She is also Nottinghamshire LMC Wellbeing lead and sits on the RCGP National Wellbeing Working Group and BMA Wellbeing Stakeholders Committee.