Date and time Wed 25 Jan 2023 from 12:00pm to 1:00pm
Location Online
This episode of the RSM COVID-19 series will take on the form of a 'fireside chat', our experts will discuss a range of questions on the WHO document centred around considering will or can a WHO treaty address some of the main lessons identified so far such as "Drawing light from the pandemic", 2021, edited by Professor Martin McKee, and Sir Chris Whitty's December 2022 Technical report. Professor Maggie Rae, President of the Epidemiology & Public Health Section and Dr Nicola Stingelin-Giles from the Infectious Diseases Data Observatory, will be examining the COVID-19 response and the impact of the pandemic in England, Wales, Scotland and Northern Ireland.
The RSM COVID-19 Series is for health professionals, by health professionals; a series of talks dedicated to give healthcare workers on the frontline, regular and easy-to-access updates from healthcare leaders on COVID-19. 
This webinar is available for on-demand viewing. The webinar recording will be available for registered delegates up to 60 days after the live webinar broadcast via Zoom. The link will be sent 24 hours after the webinar takes place. 
Professor Maggie Rae
President of the Epidemiology & Public Health Section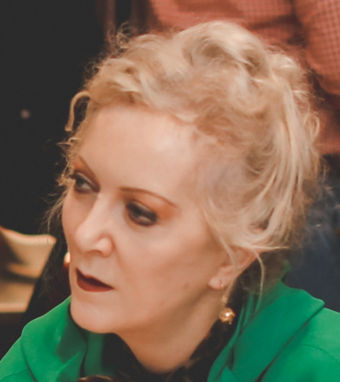 Dr Nicola Stingelin-Giles
Infectious Diseases Data Observatory
Speaker's biography

Dr Nicola Stingelin held a position as global head of intellectual property in the pharmaceutical sector prior to redirecting her career path by undertaking a series of studies that resulted in the completion of a Doctor of Philosophy (PhD) in medical ethics at the University of Basel, Switzerland, Medical Faculty.  

Nicola has held various research and lecturing posts at the University of Basel and other institutions in different practical ethics fields, specialising in research ethics in medical, public health, business and environmental fields (especially in health related emerging sciences and technologies). 

She has developed a special interest in public health ethics and health data innovation (big data, algorithms, etc.) in health care research and practice, serving on several committees and special interest groups. Nicola also regularly serves as ethics expert and reviewer to the European Commission. She advises on a range of international projects, as well as maintaining contacts with the life sciences by working as independent consultant to the pharmaceutical sector. She holds inter alia a position as Rare Diseases Advisory Group Ethicist, and is a member of Infectious Diseases Data Observatory COVID-19 Clinical Research Coalition Data Access Committee. 
Registration for this webinar will close 1 hour prior to the start time. You will receive the webinar link 1 hour before the meeting. Late registrations will not be accepted.
Disclaimer:
The agenda is subject to change at any time
If the event is recorded, we are only able to share presentations that we have received permission to share. There is no guarantee that all sessions will be available after the event, this is at the presenter's and RSM discretion.
All views expressed at this event are of the speakers themselves and not of the Royal Society of Medicine, nor the speaker's organisations.
This event will be recorded and stored by the Royal Society of Medicine and may be distributed in future on various internet channels.