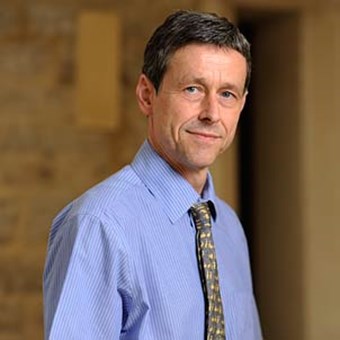 Professor Paul Harrison
Professor of Psychiatry, University of Oxford
Speaker's biography

Professor Harrison trained in medicine and psychiatry in Oxford and London, and was a Wellcome Trust Senior Research Fellow before being appointed to his present post in 1997. He was awarded a Chair in 2000.


Professor Harrison's research addresses several aspects of translational psychiatric neuroscience. It has been funded mainly by grants from the Medical Research Council, Wellcome Trust, and NIHR. As well as neurobiological research into genetic mechanisms, Professor Harrison is involved in several clinically focused projects, including functional neuroimaging, experimental medicine, and randomised clinical trials. He is also involved in systematic reviews and meta-analyses, and conducts large-scale pharmacoepidemiological studies. Professor Harrison is now also actively involved in research into the psychiatric and neurological sequelae of Covid-19 and their mechanisms.


He has published 350 papers (Scopus h-index 77), and several books, including The Neuropathology of Schizophrenia, The Shorter Oxford Textbook of Psychiatry, Lecture Notes: Psychiatry, and Schizophrenia with Daniel Weinberger. Awards include the CINP/Paul Janssen Schizophrenia Prize (1998), the British Association for Psychopharmacology Senior Clinical Prize (1999), the A.E. Bennett Award of the Society of Biological Psychiatry (2004), the Joel Elkes Research Award of the American College of Neuropsychopharmacology (2005), the CINP Lilly Clinical Neuroscience award (2010), and the ECNP Clinical Neuropsychopharmacology award (2012). He was President of the British Association for Psychopharmacology (2014-2016).