Date and time Thu 1 Sep 2022 from 12:30pm to 1:30pm
Location Online
The UK has become the first country to approve Moderna's bivalent vaccine, which targets both the original strain of the virus and the Omicron variant.
In this episode of the COVID-19 series, Professor Anthony Harnden will be interviewed by Victoria Macdonald. Professor Anthony Harnden is Deputy Chair of the Joint Committee on Vaccination and Immunisation (JCVI). Victoria Macdonald is Health and Social Care Editor at Channel 4 News. They look to discuss and answer questions surrounding the first dual-variant Covid vaccine, and how it will form part of the autumn programme.
The RSM COVID-19 Series is for health professionals, by health professionals; a series of talks dedicated to give healthcare workers on the frontline, regular and easy-to-access updates from healthcare leaders on COVID-19.
Professor Anthony Harnden
Deputy Chair, Joint Committee on Vaccination and Immunisation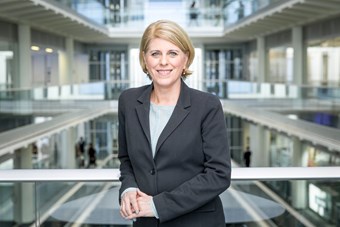 Victoria Macdonald
Health and Social Care Editor, Channel 4 News  
Registration for this webinar will close 1 hour prior to the start time. You will receive the webinar link 1 hour before the meeting. Late registrations will not be accepted.
Disclaimer:
The agenda is subject to change at any time
If the event is recorded, we are only able to share presentations that we have received permission to share. There is no guarantee that all sessions will be available after the event, this is at the presenter's and RSM discretion.
All views expressed at this event are of the speakers themselves and not of the Royal Society of Medicine, nor the speaker's organisations.
This event will be recorded and stored by the Royal Society of Medicine and may be distributed in future on various internet channels.