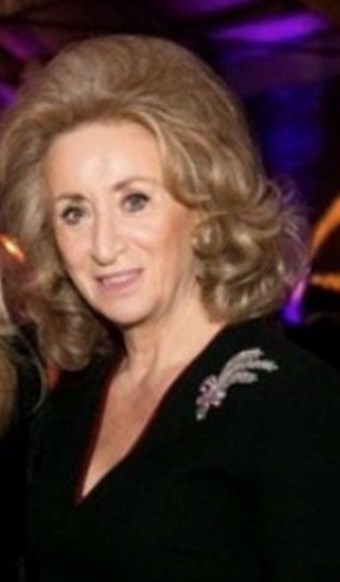 Lady Estelle Wolfson of Marylebone
Chairman, The Lord Leonard and Lady Estelle Wolfson Foundation
Speaker's biography

Since 1991, Lady Wolfson has, with her late husband, Lord Wolfson, been one of UK's leading philanthropists. Lady Wolfson is a fellow of Emmanuel College, Cambridge, King's College, London, University College, London, the Ashmolean, Oxford, Imperial College, London and the Royal Albert Hall and is an Honorary Fellow of the Royal College of Physicians 2018.

Lady Wolfson is Patron of the Royal College of Surgeons, a Member of Cancer Research UK and has held trusteeships at the Royal College of Physicians, the Royal Society of Medicine and the Global eHealth Foundation and was a member of the Lord Major's Appeal Committee, The Red Cross International & Scientific Committee and the Campaign for Institute of Physics, Chair of the Committee for Great Ormond Street Children's Hospital.

Lady Wolfson is a Liveryman of the Worshipful Company Apothecaries, Honorary President of Hadassah Hospital, Jerusalem and was awarded Freedom of City of London in 2013.