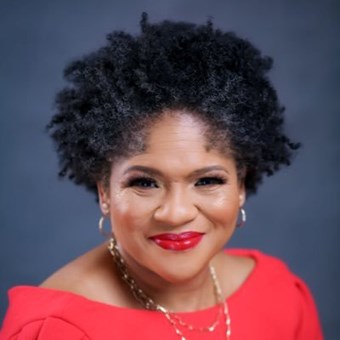 Dr Ebere Okereke
Consultant in Global Public Health, Public Health England
Speaker's biography

Dr Ebere Okereke is a public health physician with over 25 years' experience in communicable disease control and global health security.

 

Ebere currently leads Public Health England's UK-aid funded IHR strengthening project; a technical assistance project aimed at enhancing capacity for compliance with the International Health Regulations, and strengthening public health systems through partnerships between public health institutions. The project works in Sierra Leone, Nigeria, Ethiopia, Zambia, Pakistan and Myanmar; and with Africa CDC and WHO.

 

Ebere is passionate about supporting the development of women leaders and describes herself as an intersectional feminist.

 

Ebere is an alumni of the LSHTM Global Health Executive Leadership programme.