Date and time Thu 25 Jun 2020 from 12:30pm to 1:00pm
Location Online
Register to join Episode 25 'Thrombotic complications' on Zoom here.
Consultant haematologist Dr John Willan will be interviewing Beverley Hunt OBE, Professor of Thrombosis and Haemostasis at King's College London, about thrombotic complications in patients with COVID-19.

They will cover whether thrombotic complications are more common for patients with COVID-19, whether the rates of these complications can be reduced and if this impacts survival, and if D-dimer results can be used to determine management.
Join in the conversation online using #RSMLive
Follow us on Twitter: @RoySocMed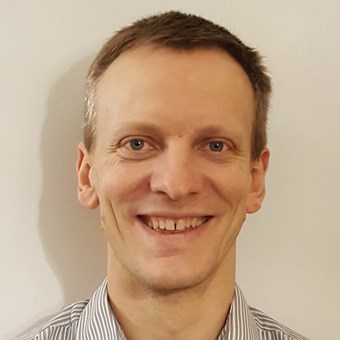 Dr John Willan
Consultant Haematologist, Wexham Park Hospital and Oxford University Hospitals NHS Foundation Trust
Beverley Hunt OBE
Professor of Thrombosis and Haemostasis, King's College London
Disclaimer: All views expressed in this webinar are of the speakers themselves and not of the RSM. 
Special rates for difficult times
The RSM wishes to offer healthcare professionals continued learning opportunities during the coronavirus pandemic. The RSM's COVID-19 online events are available free of charge, while there will be small charges to register for other online education. These fees will enable the RSM to continue its programme of activities and will apply during the course of the pandemic.
This webinar will be recorded and stored by the Royal Society of Medicine and may be distributed in future on various internet channels.