Date and time Wed 19 Jun 2019 from 6:00pm to 9:00pm
Location Royal Society of Medicine
Organised by Public Engagement Programme
Join us for the first in a new series of special RSM events where our President, Sir Simon Wessely, interviews key figures from public life on everything from education and healthcare to significant changes which have impacted their lives.
For this first evening, Ken Loach, iconic film director and writer joins Sir Simon for lively conversation about his work and life.
Ken Loach was born in 1936 in Nuneaton. He attended King Edward VI Grammar School and went on to study law at St. Peter's Hall, Oxford. After a brief spell in the theatre, Loach was recruited by the BBC in 1963 as a television director. This launched a long career directing films for television and the cinema, from Cathy Come Home and Kes in the sixties to Land And Freedom, Sweet Sixteen, The Wind That Shakes The Barley (Palme d'Or, Cannes Film Festival 2006), Looking for Eric, The Angels' Share and I, Daniel Blake (Palme d'Or, Cannes Film Festival 2016).
Other events in this seriesFriday 28 June 6:00 - 9:00pm
In Conversation with Chief Medical Officer Dame Sally Davies and Dr. Sarah Wollaston MP
Click here for more information.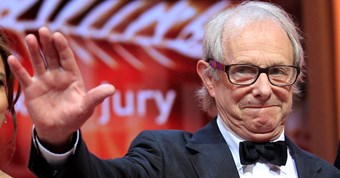 Ken Loach
English director of television and independent film
View the programme

Registration, tea and coffee

Welcome and introduction

Professor Sir Simon Wessely, President, Royal Society of Medicine

In conversation with Ken Loach

Interviewed by Professor Sir Simon Wessely

Closing remarks

Professor Roger Kirby, Chairman Academic Board, Royal Society of Medicine and Consultant Urologist, London
Location
Royal Society of Medicine, 1 Wimpole St, Marylebone, London, W1G 0AE, United Kingdom