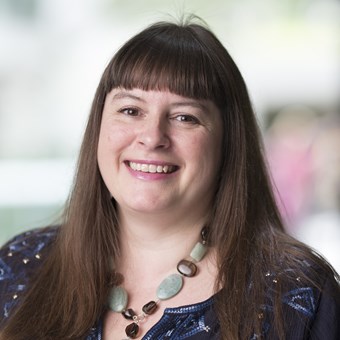 Jelena Bekvalac
Curator of Human Osteology, Centre for Human Bioarchaeology, Museum of London
Speaker's biography

Jelena Bekvalac, BA Hons, MSc, FSA is a Curator of Human Osteology at the Centre for Human Bioarchaeology, Museum of London, and has been at the Centre since its establishment with funding from the Wellcome Trust in 2003.

 

Prior to becoming a Curator in 2008, she was as a research osteologist within the osteological team based at the Centre. Before being fortunate to work at the Museum of London with such an outstanding skeletal collection, she worked on archaeological excavations in England and was lucky to have had the opportunity to work on excavations and projects with skeletal remains in Jordan, Russia and the Czech Republic as well as the extraordinary Spitalfields Market excavation.

 

As a curator at the Centre for Human Bioarchaeology, Jelena's role is varied and interesting, caring for the extensive archaeologically derived skeletal assemblages, recording and analysing the osteological data, assisting and supporting researchers, working with volunteers, teaching, presenting talks, collaborative research projects and participating in outreach events. She enjoys being involved in outreach events for schools and students to share with them the wonderful array of information that can be learnt from skeletal remains. Areas of particular interest include palaeopathology, radiography and post-medieval bioarchaeology.