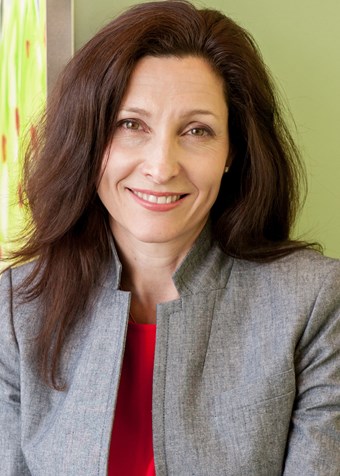 Professor Christine Glastonbury
Professor of Clinical Radiology, University of California San Francisco
Speaker's biography

Christine M. Glastonbury, is a Professor of Radiology & Biomedical Imaging, Otolaryngology-Head & Neck Surgery, and Radiation Oncology at the University of California, San Francisco (UCSF). Dr. Glastonbury is a Neuroradiologist with a particular academic and clinical interest Head & Neck (HN) Imaging, and specifically HN cancer. She works closely with the Radiation Oncologists and Head and Neck surgeons on a weekly basis to optimize the care of HN cancer patients at UCSF. She has written and published multiple books, more than 130 articles and received multiple awards for scientific and education exhibits at scientific meetings.

 

Dr Glastonbury completed her medical degree and Radiology training at the University of Adelaide and the Royal Adelaide Hospital in South Australia before completing a fellowship at the Hammersmith Hospital in London. She then completed two years of Neuroradiology Fellowship and a year of Body Fellowship at the University of Utah, Salt Lake City before moving to San Francisco in 2001.

 

At UCSF Dr Glastonbury is the Vice-Chair for Academic Affairs and served as interim Chief of Neuroradiology for nearly 4 years until August 2021. She is the director of Mentoring in Radiology, a member of the Radiology Diversity Committee, and a co-founder and strong advocate for UCSF Women in Radiology. Dr Glastonbury serves on the Executive Council of the American Roentgen Ray Society and on the Executive Committee for the American Society of Head and Neck Radiology where she is also the Treasurer. She is the Program President for the Symposium Neuroradiologicum XXII of the World Federation of Neuroradiological Sciences in May 2022.