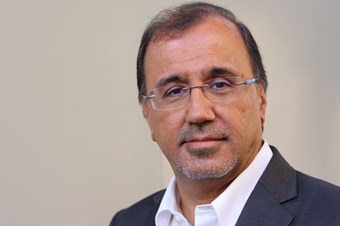 Professor Anwar Padhani
Consultant, Radiologist, Paul Strickland Scanner Centre, Mount Vernon Cancer Centre.
Speaker's biography

Prof. Anwar R. Padhani is an internationally recognized Oncological MRI radiologist at Paul Strickland Scanner Centre, Mount Vernon Cancer Centre, London. He is Professor of Cancer Imaging at the Institute of Cancer Research, London. He is the executive chairperson of the International Cancer Imaging Society (ICIS). He is a recognised cancer imaging expert in prostate cancer imaging. He has been instrumental in introducing multiparametric prostate MRI into clinical practice contributing to international guidelines development including the ESUR/ACR prostate PI-RADS system, the St Gallen advanced prostate cancer consensus conference (APCCC) committee and the American Society of Clinical Oncology (ASCO) advanced prostate cancer guidelines. He led the metastasis response assessment system (MET-RADS) committee on the use of whole body MRI for advanced prostate cancer. Prof. Padhani has published numerous textbook chapters, educational and scientific journal reviews and published more than 100 full scientific articles in peer reviewed journals. There have been over 12,000 publications reads and citations of his works. To his credit, he has been awarded outstanding/honoured teacher awards from the ISMRM and the RSNA. He is the recipient of the ICIS 2017 Gold medal.