Date and time Mon 27 Mar 2023 from 6:00pm to 7:45pm
Location Royal Society of Medicine
Organised by Public Engagement Programme
Free for all
Sir Patrick Vallance FRS FMedSci FRCP HonFREng, Government Chief Scientific Adviser (GCSA), National Technology Adviser (NTA) and Head of the Government Science and Engineering (GSE) Profession, will deliver the Jephcott Lecture in March 2023 on the topic of "Science Matters". The lecture will focus on the importance of science for the health, wealth and security of our society. After the event, stay for a complimentary drinks reception.
Patrick was President of R&D at GlaxoSmithKline (GSK) from 2012 until 2017. Prior to this, he was Senior Vice President, Medicines Discovery and Development. He joined the company in May 2006 as Head of Drug Discovery. He was a member of the GSK Board and the Corporate Executive Team. During his period as head of R&D, many new medicines were approved for use worldwide, for diseases ranging from cancer and rare diseases in children to asthma and HIV.
Prior to joining GSK, he was a clinical academic, Professor of Medicine and led the Division of Medicine at UCL. He has many years' experience of basic science and clinical research and was a consultant physician in the NHS. His research spanned from work on medicinal chemistry and structural biology to cellular work, studies in humans and the use of large electronic health record databases.
He was elected to the Academy of Medical Sciences in 1999 and to the Royal Society in 2017. He was on the Board of the UK Office for Strategic Co-ordination of Health Research (OSCHR) from 2009 to 2016. He is an Honorary Fellow at UCL and holds honorary degrees from Imperial College London, Glasgow University, University of York and St George's, University of London. He was a non-executive director and board member for UK Biobank and a non-executive board member for Genome Research Limited but stepped down in taking up the GCSA role.
Source: https://www.gov.uk/government/people/patrick-vallance
Follow us on: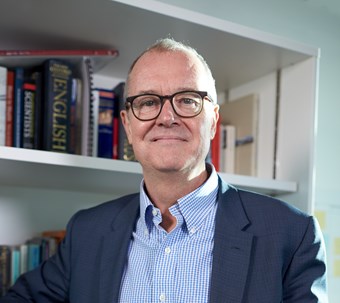 Sir Patrick Vallance
Government Chief Scientific Adviser
View the programme

Registration, tea and coffee

Welcome and introduction

Professor Roger Kirby, President, Royal Society of Medicine

Science Matters

Sir Patrick Vallance, Government Chief Scientific Adviser

Question and answer session

Vote of thanks

Professor Gillian Leng, Dean of Education, Royal Society of Medicine
Location
Royal Society of Medicine, 1 Wimpole St, Marylebone, London, W1G 0AE, United Kingdom
Registration for this event will close on 27 March 2023 at 1:00am (GMT). Late registrations will not be accepted.
The agenda is subject to change at any time.
All views expressed at this event are of the speakers themselves and not of the Royal Society of Medicine, nor the speaker's organisations.
We are only able to share presentations that we have received permission to share. This is at the presenter and the RSM's discretion.
This event will be recorded and stored by the Royal Society of Medicine and may be distributed in future on various internet channels.