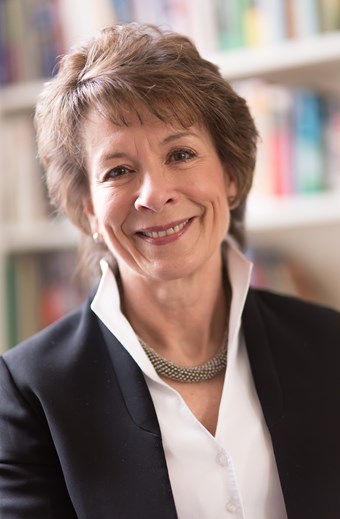 Professor Dame Lesley Regan
Professor of Obstetrics, Imperial College London and Head of Obstetrics and Gynaecology, St Mary's Hospital
Speaker's biography

Professor Dame Lesley Regan is Professor of Obstetrics at Imperial College London and Head of Obstetrics and Gynaecology at St Mary's Hospital. She is also director of the Women's Health Research Centre, co-director of the UK Pregnancy Baby Bio Bank and co-chair of the People and Culture Committee (Athena SWAN) for the Department of Metabolism, Digestion and Reproduction at Imperial.

 

Having graduated from the Royal Free Hospital School of Medicine, London, in 1980 Professor Regan pursued her career at Addenbrooke's Hospital, Cambridge, where she first became enthused by clinical and laboratory research, completing an MD on miscarriage. She went on to set up the world's largest recurrent miscarriage clinic at St Mary's Hospital in London.

 

In 2015 she received a Doctorate of Science from University College London for her contribution to women's health. Professor Regan was the 30th President (2016-2019) of the Royal College of Obstetricians and Gynaecologists, only the second woman to ever hold this role and the first in sixty-four years.

 

Since 2018 she has been co-Chair of the national Women's Health Task Force (jointly with the health minister), Secretary-General of FIGO (the International Federation of Gynaecology & Obstetrics) and a member of the NHS Assembly.

 

Professor Regan was awarded a DBE for her services to women's health in the 2020 New Year's Honours List.